Gary Kane ('70)
Baseball - Football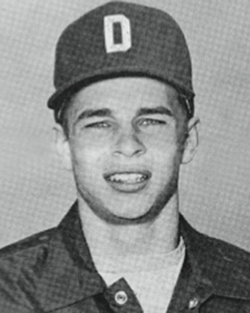 Gary Kane's (C'70) dedication to athletics has been evident throughout his lifetime. As a Spartan, he was All-Iowa Conference in Baseball as a Junior and Senior. He was a three-year letter winner in baseball, one of the team's top hitters, and a two-time all-district award winner. Selected to the 1970 Edition of Outstanding College Athletics of America at the University of Dubuque, Gary proved his dedication to the Spartans and his teammates through his athletic commitments.
Kane's athletic career did not end upon graduation from the University of Dubuque in 1970. He was invited to the Kansas City Royals Baseball Academy in 1971 and coached football and wrestling in the New York public school system. As a boy, Gary missed going to the Little League World Series by one game.
Gary left teaching and New York for the Tampa, Florida Police Force in 1977. During that time he played fast-pitch softball winning a silver medal at the National Sports Festival Olympic trials in 1979, won the Bobby Forbes Memorial Award in 1980, and Team MVP during the 1983 season. He was also a gold medal award winner at the State of Florida Police Olympics.
Gary has been a success on and off the field. As a police officer he earned the Medal of Valor in 1987, Excellent Duty Award in 1986, and the Award of Merit in 1989. Gary and wife, Ginger, will celebrate their 41st wedding anniversary. They have two children, daughter Kristy and son Kevin, and four grandchildren, Kristine, Carson, Landon, and Addison.