Judson Ott
Contributor | Hall of Distinction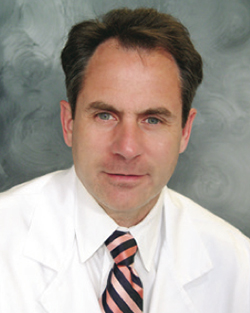 Dr. Judson Ott was inducted for his commitment to our student athletes, and his outstanding contribution to the stature of the University of Dubuque athletic program.
Dr. Ott is a Board Certified Physician employed by Medical Associates in Dubuque specializing in orthopedic surgery and sports medicine. He has a medical degree from the University of Iowa, trained at the University of Washington Harborview Medical Center, and was Board Certified in Orthopedic Surgery and fellowship trained in both Sports Medicine and Orthopedic Traumatology. He joined the clinic in September of 1993, and has been providing medical services for the University of Dubuque since then.
Ott provided student-athletes with an opportunity to participate in intercollegiate athletics in the safest and healthiest manner possible. He helped prevent athletic injuries from occurring and, recognizing that some injuries are inevitable, rendered first aid, provided follow-up treatment, and rehabilitation. He states his reason for covering UD was to, "make sure the athletes were assessed on the sideline during the game, correctly rehabbed, and returned to play as quickly as possible. It really is about safety for the athletes and making sure they receive the best treatment available and are still able to play to their peak performance.
Dr. Ott and his wife, Maureen, reside in Dubuque. He enjoys biking, running, and economics.