Lisa Herb
Athletics | Hall of Distinction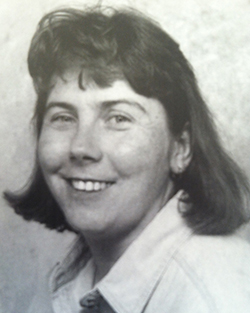 Lisa Herb wore many hats in the University of Dubuque Athletic Department. As Assistant Athletic Director, Head Women's Track & Field Coach, Head Softball Coach, Head Volleyball Coach, Assistant Volleyball Coach, and Assistant Professor, Herb played an instrumental role in getting women's athletics organized and recognized at UD. She is the Spartans all-time wins leader in volleyball with 125 victories.
Lisa's passion for women's athletics stemmed from her experiences as a player. She played volleyball for four years at UW-La Crosse and was named First Team All-State Volleyball in 1977. After graduating with her bachelor's degree in physical education in 1978 she continued to advance her education at the University of Iowa where she received her master's degree in 1981.
Lisa coached volleyball for six years at UD, with her most historic year being the 1982 season where a 46-5 record and an Iowa Conference Championship. That same year Lisa was named University of Dubuque Coach of the Year. The honors did not stop there. In Lisa's time as Head Volleyball Coach for the Spartans and UW-Eau Claire, she has been the recipient of many coaching honors including: Iowa Conference Coach of the Year in 1984; Wisconsin Women's Intercollegiate Athletic Coach of the Year in 1987 and 1997; Leader Telegraph Coach of the Year for Female Sports in 1988; Spectator Coach of the Year in 1988; and Midwest Region Volleyball Coach of the Year in 1997. She won her 600th game in 1999.
Lisa is just as successful in the classroom as she is on the court. She balances her role as Head Volleyball Coach at UW-Eau Claire with her teaching role as a director of academic programs and assistant professor in the Department of Kinesiology. As a student in the classroom, with only her dissertation remaining, Lisa will complete her doctorate from the University of Iowa.