Obie Saddler ('68)
Cross Country - Track & Field - Wrestling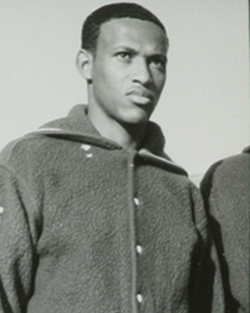 Obie Saddler, a native of Waterloo, Iowa, was a four-year letterwinner in wrestling. On the mat, Obie was an Iowa Conference wrestling champion as a junior at 123 lbs. His senior season he went down to 115 lbs and claimed the Iowa Conference championship at that weight class after finishing second as a sophomore. In addition to his Iowa Conference championships, he qualified for the NAIA national wrestling tournament. His intensity on the mat earned him the honor of being the captain of the wrestling team.
In addition to his great accomplishments on the mat, Obie was a member of the cross country and track teams at Dubuque. He was a four-year letterwinner in both sports and captain on both teams. He was a member of hte mile relay team that broke the school record with a 3:19.5 showing at the Drake Relays in 1966, a record which still stands.
Obie was involved in other activities outside of athletics. He was a member of the "D" Booster Club where he served as treasurer during his senior year of college. Saddler was also a member of the Phi Omicron Fraternity.
Following graduation he went on to earn his master's degree from Eastern Michigan University. Later he served as head wrestling coach and a teacher at Waterloo East High School in his hometown of Waterloo.