Rodney Kiolbassa ('78)
Football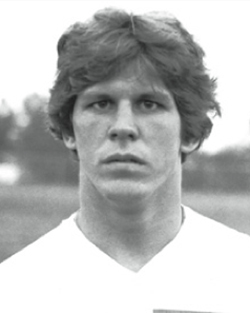 Rod Kiolbassa (C'78) began his athletic career at Forest View High School, Arlington Heights, Illinois. He was a football and basketball student-athlete during his high school years before concentrating on Football at the University of Dubuque.
After spending his first year at UD on the bench, Kiolbassa became an All-Iowa Conference selection at wide receiver for the next three years. He was a favorite target of the Spartan quarterbacks. Head Coach Don Birmingham (Hall of Fame Class of 1996-97) said, "During Rod's career the school had about eight quarterbacks, he is the only receiver who's made all of them look good."
He was a Second Team All-Iowa Conference selection in 1975 and 1976, and a First Team All-Iowa Conference Football pick in 1977. He led the Spartans in receiving in 1975, 1976, and 1977. He was an Honorable Mention All-NAIA in 1975 ranking fourth in league scoring with seven touchdowns and 44 points in 1977.
After college, Rod was invited to try out for both the NFL and the Canadian Football League. In 1994, Rod moved back to Illinois to take over a family masonry business. He enjoys spending time at his lake house in northern Wisconsin.