Tina Felderman ('97/'02)
Basketball - Softball - Volleyball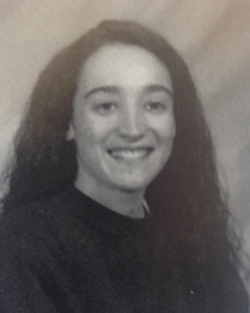 Tina Felderman (C'97/02), a Dubuque native, played softball, basketball, and volleyball for the University of Dubuque. The highlight of Tina's athletic career at UD was being named First Team All-Iowa Conference Softball Shortstop in 1997. She earned national honors by being selected First Team NFCA All-West Region Softball that same year.
Felderman still holds career school records for batting average, doubles, triples, and slugging percentage. She has also previously held school records for career hits, runs, runs batted in, total bases, and slugging percentage. Nearly 20 years after her magical 1995 season she still holds school records in batting average (.507), on base percentage (.551), and slugging percentage (.803).
In volleyball, she was a member of the 1995 Iowa Conference Championship Team and a NCAA Sweet-16 qualifier. In basketball she ranks second all-time in career steals with 190 (first upon graduation) and eighth in career assists with 224 (third her she graduated). She also holds the school record with 80 steals in 1996-97.
Tina received her master's degree in health/wellness and counseling and is currently a wellness instructor at Eleanor Roosevelt Middle School in Dubuque. Tina coaches volleyball and softball at the college and high school levels, and spent seven years as a youth baseball coach. She has three wonderful boys, TJ, Cody, and Jacob. All three are involved in baseball and basketball.