Spartans Football Live on KCRG 9.2
Oct 10, 2014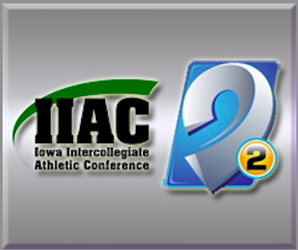 DUBUQUE, Iowa - The Iowa Intercollegiate Athletic Conference (IIAC) announced an extension of its television agreement with Cedar Rapids Television Company. During the 2014-2015 academic year, a minimum of two Iowa Conference football games and two IIAC men's and women's basketball doubleheaders will be broadcast live throughout Eastern Iowa on KCRG 9.2.
The Spartans homecoming game vs. the Simpson College Storm on Oct. 11, 2014 at 4:05 p.m. The Storm 3-1 overall and 0-1 in the IIAC will face the Spartans in front of a large boisterous crowd on Saturday as they try to capture the homecoming victory in football. The Spartans hosted the first "live" televised broadcast in the Iowa Conference in the fall of 2011.

KCRG 9.2 is a digital subchannel of KCRG-TV9, the ABC affiliate in Eastern Iowa owned and operated by Cedar Rapids Television Company. KCRG 9.2 can also be found on cable systems throughout Eastern Iowa.

"The Iowa Conference is excited to continue our relationship with KCRG," said Chuck Yrigoyen, Iowa Conference Commissioner. "KCRG has been outstanding partner and we appreciate their interest in enhancing our existing relationship. We are excited to showcase more Iowa Conference competition regionally to an enthusiastic fan base which has a love and respect for Iowa Conference athletics and the Division III experience."

According to the terms of the agreement, the option exists for other conference events to be televised by KCRG 9.2. All contests will also be streamed live on KCRG.com.