Basierak Becomes Volleyball's First Four-Time All-IIAC Selection
Nov 6, 2015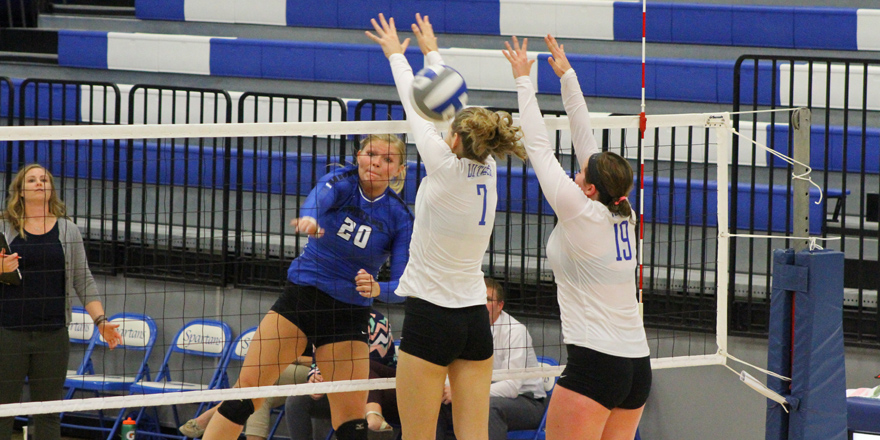 IIAC Release
DUBUQUE, Iowa – Senior outside hitter, Klaudia Basierak, added to her Spartan legacy by becoming the first University of Dubuque volleyball player to be named to the All-Iowa Conference team all four years.

A two-time Academic All-Iowa Conference award winner, the senior was instrumental in leading the Spartans to their best record (17-18) since 2007 and fifth-straight Iowa Conference tournament berth.

The Hainesville, Ill. native moved up to second all-time in UD history with 1838 kills earlier this season and paced the Iowa Conference with 4.64 kills per set during IIAC play. Basierak was a workhorse at the net and holds UD's all-time attacks record with 5,830 career attempts. The senior is also third on the career kills list for active players in Division III.

Basierak registered 20+ kills and hit .300+ in nine matches this season, including a career-high 29 kills and nine digs in a five-set comeback against Buena Vista on the road. Basierak also added six matches of double-digit digs, was named to an All-Tournament team three times this season, and sits in the Top-10 nationally in both total attacks and kills in 2015.

Overall, Basierak registered 36.0% of the team's kills and 31.4% of team attacks on the season.

"I am so excited for Klaudia to finish her college career as the only player at UD to be named to the First Team All-Iowa Conference team all four years," said Head Coach April Elsbernd. "With all the excellent athletes in the Iowa Conference, it is a huge honor for her to be recognized. She also has grown tremendously in her leadership capabilities on and off the court. She should be very proud of her accomplishments throughout her career; and she will be remembered as one of the top players in the program, as well as in the Iowa Conference."

The three-time CoSIDA Academic All-District selection majors in Elementary Education.