Burst Named Head Men's Lacrosse Coach for Spartans
Jan 20, 2016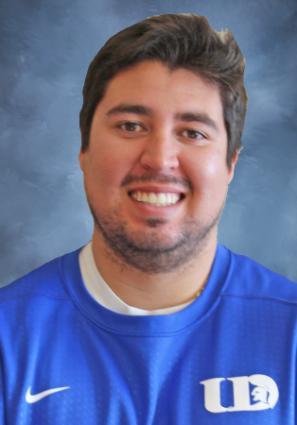 DUBUQUE, Iowa – The University of Dubuque today announces the appointment of Kasey Burst as the new men's lacrosse coach. Burst replaces Tyler Simmons who left the university in December.
Burst, a native of Syracuse, N.Y., joins the Spartans after spending 18 months building the Clarke University men's and women's lacrosse programs which begin their first official season in 2016. Prior to Clarke, Burst spent three years as first assistant coach for Division III Clarkson University in Potsdam, N.Y., where the Golden Knights' compiled a 26-19 overall record. In 2013, Clarkson advanced to the Liberty League championship before falling to eventual national runner-up Rochester Institute of Technology.
Burst also served one year as the assistant dean of undergraduate admissions at Clarkson.
Burst was a five-year member of the NCAA Division I Mount St. Mary's University (MD) lacrosse program, where he played defense in 37 games in his career. As a student-athlete, he earned three Academic All-Conference honors while a member of conference championship teams in 2010 (Metro Atlantic Athletic Conference) and 2011 (Northeast Conference), and competed in the 2010 NCAA National Tournament.
"I'm very excited about the opportunity at the University of Dubuque, " added Burst. "I'm thrilled to get back into coaching men's lacrosse at the Division III level. UD is in a great location and offer excellent facilities to help grow our program and to compete at a high level in the College Conference of Illinois and Wisconsin (CCIW). I look forward to building the lacrosse culture here at UD and bring our team to be among the leaders in the conference in the near future. As the sport grows in the Midwest, I'm happy to be selected by Athletic Director Dan Runkle as the head men's coach. I would also like to thank President Bullock for fundraising and providing such great facilities to train our student-athletes.
Burst has bachelor degrees in International Studies and Spanish Language from Mount St. Mary's and is nearing completion of his MBA. He resides in Dubuque.
# # #