McWhite Hits Two Homers in Baseball's Comeback Win Over Loras
Apr 20, 2016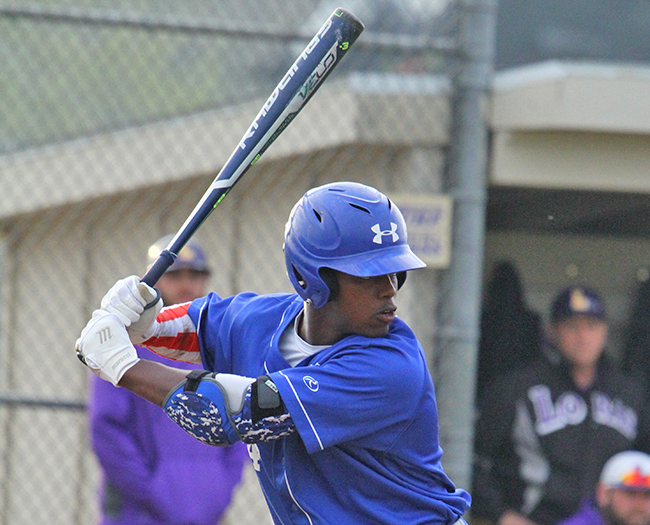 DUBUQUE, Iowa – Junior outfielder Austin McWhite belted two home runs as the University of Dubuque baseball team rallied for five runs in the final inning for an 8-4 game two victory after leaving the bases loaded in a 4-3 defeat in game one on Tuesday night.

The Spartans (14-14, 7-9 Iowa Conference) and the Duhawks got off to a rough start after a rain delay pushed the final doubleheader of the four-game season series from a 3:30 to a 6:00 start. It gave both teams time to warm up as they delivered a pair of thrillers.

UD finished 3-1 against the Duhawks this season for its first series win over Loras (9-17, 3-13 Iowa Conference) since 2012.

Game One BOX SCORE
UD falls 4-3 (7 inn.)
Early Error Proves Costly in Defeat

A throwing error gave the Duhawks the 1-0 lead in the top of the first and proved costly as the Spartans last-minute rally fell short by one run.

UD catcher Will Doherty hit a solo dinger to tie it up at 2 apiece in the sixth, but a decisive 2-RBI single in the home half was the difference for the Duhawks in their lone victory over the Spartans this season.

It didn't stop UD from making it interesting.
Down 4-2 with two outs and a man on first in the seventh, outfielder Austin McWhite, who later hit two dingers in game two, walked on four straight pitches as the Duhawks managed to pitch around UD's biggest power threat. An error loaded the bases, followed by a hit by pitch to pull the Spartans within one.

A pop out to right field ended the game.

UD third baseman Dalton Garst finished with two hits, including a single in the seventh, while McWhite ended up 1-for-2 with one RBI and two walks.

UD starter Tyler Trifiletti finished with a solid start after tossing 6.0 innings and allowing nine hits, four runs (three earned), while striking out six.

Game Two BOX SCORE
UD wins 8-4 (9 inn.)
Lewan and McWhite Power UD to 5-Run Rally in Series-Clinching Win

UD's Tyler Lewan roped a pinch-hit, two-RBI triple and Austin McWhite hit a two-run homer, his second of the game, as the Spartans rallied from a one-run deficit in the top of the ninth to secure the win.

The Spartans scored seven of its eight runs over the final three innings after facing an early 4-1 deficit.

McWhite hit a solo dinger to cut the Duhawk lead to 4-3 in the eighth to get his first multi-homer game of the season going and helped represent the top four bats in the UD lineup that finished 8-for-19 with five RBIs and three runs.

McWhite's home runs were his only hits as he finished 2 of 5 with two runs and a game-high three RBIs in a game played entirely under the lights.

While the Spartan bats rallied back, local Bellevue product and freshman Chase Kueter (1-1), put a damper on the Duhawks with his first career win in relief. In the final four innings, Kueter retired his first six batters and allowed just two hits while striking out four.

UD starter and senior Daniel Karnick was tagged for four earned runs and seven hits in 5.0 innings of work.

The Spartans head to Buena Vista in a four-game set this Friday-Saturday, April 22-23.