Men's Tennis Split at Home
Feb 13, 2016
‌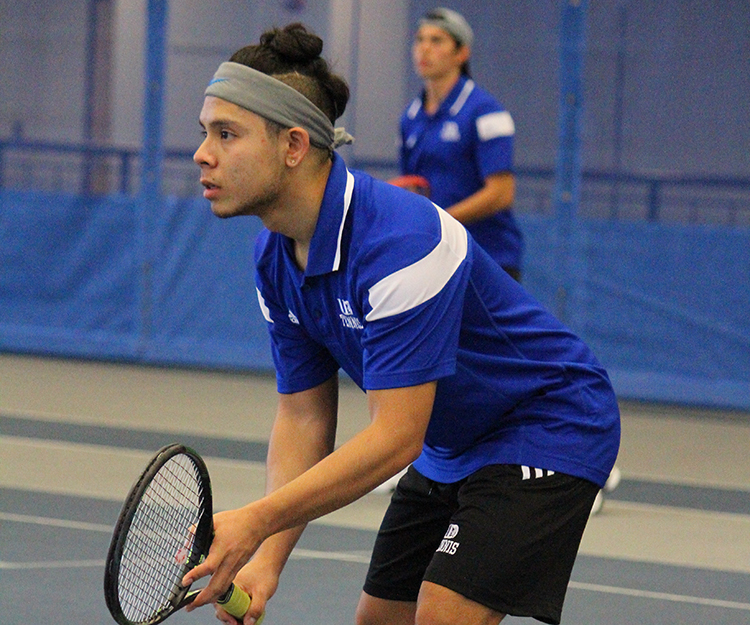 DUBUQUE, Iowa - The University of Dubuque men's tennis team captured their first victory of the 2016 season when they earned a 9-0 win over Ripon College before losing to Lawrence University 1-8 in the nightcap. The Spartans are 1-3 overall after splitting on Saturday in the warm confines of Chlapaty Recreation and Wellness Center.
The Spartans opened last week against two top-ranked opponents and found the outing a tough challenge. This week UD bounced past the Ripon College Red Hawks 9-0 on Saturday morning. The Red Hawks were short a person and forfeited #3 doubles and #6 singles as the Spartans rolled through the next seven matches. At #1 doubles UD's Justin Castro and Ranfer Hernandez won 8-0 as teammates Matthew Sablay and Jordan Hamling captured #2 doubles 8-0.
In singles play, Sablay captured #1 singles 6-4, 6-1. Castro won #2 singles 6-2, 6-0, Hernandez claimed #3 singles 6-1, 6-0, Jordan Hamling won #4 singles 6-1, 6-2, Zebulon Hill earned the win at #5 singles 6-3, 6-1, and Alvaro Blanco received a forfeit at #6 singles.
Hernandez was the Spartans lone victor against Lawrence University at #3 singles 6-4, 6-1.