Norris Corrals Fourth Career D3Hoops.com Team of the Week Honor
Mar 3, 2016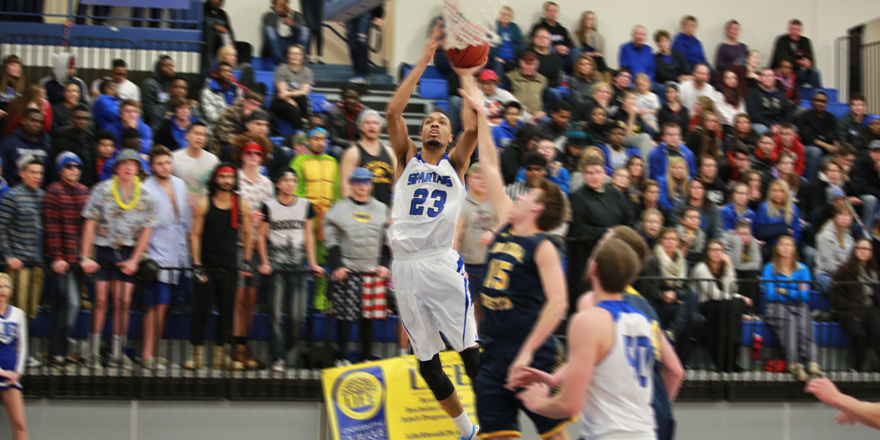 Senior Andre Norris became the school's all-time leading scorer with 1936 points after a 37-point showing landed him on his 4th D3Hoops.com Team of the Week.
Official D3Hoops.com release
DUBUQUE, Iowa – Senior forward Andre Norris was named to his fourth career D3Hoops.com Team of the Week thanks to a career-high 37 points with 13 rebounds in the Iowa Conference semifinals on Thursday, February 25.

Norris notched his fifth, 30+ point game of the season and became UD's all-time leading scorer with 1936 points in the final game of his career. The senior shot 11 of 21 from the floor and converted a career-high 13 free throws on 14 attempts in defeat.
Recently named the Iowa Conference MVP for the second straight season, Norris was previously named to the D3Hoops.com team on February 1, 2016 and December 1, 2015.

The senior led the NCAA in defensive rebounds with 11.12 per game and finished third in total rebounds (311), third in double-doubles (18), and fourth in rebounds per game (12.0).

Norris recorded 31 dunks this season and is currently Top-9 in UD history in 15 different categories.