UD Women's Basketball GA, Alyssa Colla, Set to Attend WBCA Coaching Program
Jan 15, 2016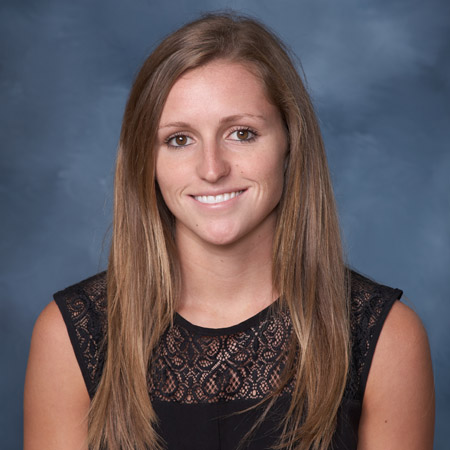 First-year UD women's basketball graduate assistant Alyssa Colla will travel to Indianapolis, Ind. on April 1-3 for WBCA program.
DUBUQUE, Iowa – Current University of Dubuque women's basketball graduate assistant Alyssa Colla was selected through a competitive application process to participate in the three-day Women's Basketball Coaches Association (WBCA) "So You Want to Be a Coach" Program that prepares female student-athletes for a successful career in coaching.

This WBCA program is put on by both the WBCA and the National Collegiate Athletic Association (NCAA) to provide resources and a foundation for aspiring females to become successful coaches. Experienced coaches and administrators will help lead the program and provide networking opportunities as well.

Colla will head east to Indianapolis, Ind. from Friday, April 1 to Sunday, April 3.

Prior to arriving at UD, Colla was a four-year starter and Division II standout at Northern Michigan University where she finished as the third-leading scorer in Wildcat history with 1,567 career points.

Colla garnered numerous accolades during her career that included: two-time First Team All-GLIAC, one-time All-GLIAC second team, and Daktronics All-Midwest Region First and Second Team.

This is Colla's first year as UD's graduate assistant and is the first GA under Head Coach Mark Noll to be selected for WBCA's program.