Women's Basketball Finish Third Nationally in GPA
Jul 14, 2015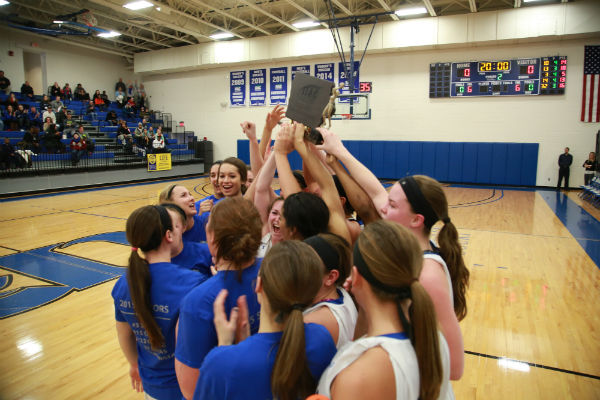 WBCA Academic Top-25 release
Complete 2014-15 Iowa Conference All-Academic list

For the first time in school history, the University of Dubuque women's basketball team cracked the Division III WBCA (Women's Basketball Coaches Association) Academic Top-25 Honor Roll in team GPA and finished third overall with a 3.605. Led by Iowa Conference All-Academic honorees Emily Brinker, Devin Glenski, Molly Richardson, and Jessica Kirkwood, the Spartans trailed national leader, Nebraska Wesleyan (3.650) and Kalamazoo College (Mich.) (3.619) by a narrow margin. The Spartans were the lone Iowa Conference (IIAC) team to make the list.

Head Coach Mark Noll and the Spartans add this to a 2014-15 list of season accomplishments that includes UD's first ever regular season title and a school record 11 IIAC wins.

"I am very proud and happy for our players," added Coach Noll. "This shows the type of people we have in our program and honors their success both on and off the court. Our players were very focused all year long and it led to winning our first ever Iowa Conference championship and placing third in the nation in GPA."

The wait continues as they prepare for their tentatively scheduled season opener at St. Scholastica on November 13 followed shortly by a tournament trip to Puerto Rico on November 23.