Track and Field Posts Big Day at UWP Qualifier
Mar 2, 2018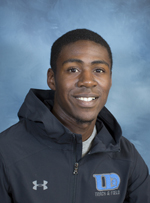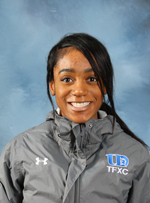 Full Women Results Full Men Results
PLATTEVILLE, Wis. - In the final weekend of qualifing for the 2018 NCAA Indoor Track and Field Championships, the University of Dubuque had a huge Friday afternoon at the UW-Platteville Last Chance Qualifier.
On the women's side, Rebecca Burmahl won the weight throw with a personal record toss of 17.44m. Her previous best was 16.47m. In the process of winning, Burmahl moved from 23rd to 10 in the weight throw rankings to give her a spot at the indoor championships. Brittany Burks took home the title in the 60m hurdles with a school record time of 9.00 seconds. That time moved her from 31st to 22nd in the rankings, putting her on the edge of qualifying for the championships. In all, four Spartan women won events on Friday as Tierra Hildebrandt won the 60m dash and Jenna Heimark won the triple jump to round out the four winners.
The Spartan men won six events on Friday night, led by Colfay Pointer who ran a school and facility record time of 48.80 in the 400m dash. With the record breaking performance, Pointer moved from 15th to fifth in the 400m rankings to solidify his spot at the indoor championships. Kelshawn Johnson moved into qualifying position after a personal record in the 60m hurdles, finishing in a time of 8.19 seconds. Nathaniel Ross continued the Spartan trend of setting PR's on Friday, setting a personal record while winning the 200m dash in 24.31 seconds. Maurice Cushion-Lewis (long jump), Nicholas Beatty (triple jump), Blaze Murfin (shot put and weight throw) all put up winning performances in their events.
The Spartans head to Wartburg College tomorrow for one last qualifier.