UD-Coe Baseball Doubleheader Moved Up
Mar 29, 2018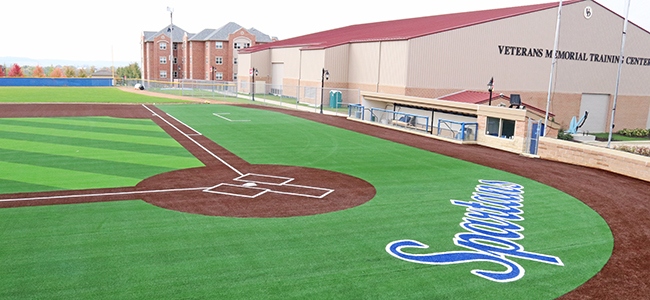 DUBUQUE, Iowa – The University of Dubuque baseball team has adjusted their schedule for this weekend's Iowa Conference matchup with Coe College due to possible weather.
The two teams were originally scheduled to play a single game on Friday but will now play a doubleheader Friday with a single game on Saturday. The first game of the doubleheader will begin at 12:00 p.m. at Dan W. Runkle Field in Dubuque. Saturday's game will also begin at noon.
Both teams come into the weekend as the only two teams in the Iowa Conference with 3-0 records in conference play. The Spartans swept Central last weekend, while Coe swept Nebraska Wesleyan. UD is coming off a weekday loss at Rockford University to move their record to 6-8 overall.
Live Stats and Video: https://portal.stretchinternet.com/dbq/#