American Rivers Releases Coaches' Polls for Fall Sports
Aug 16, 2018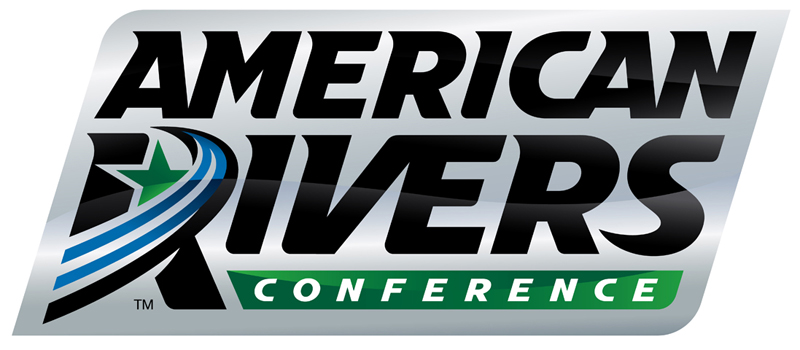 CEDAR RAPIDS, Iowa – The American Rivers Conference announced the preseason coaches' polls for women and men's soccer, football and volleyball this week.
American Rivers Women's Soccer preview
The Spartans women soccer team returns all eleven starters after a second place finish in the conference last season and is picked to finish in the same spot in 2018. Of the 11 starters returning, five earned all-conference honors. Carissa Brown (Oswego, Ill./Oswego) claimed the Defense Player of the Year award while Lauren Cangelosi (Clarendon Hills, Ill./Hinsdale Central), Victoria Roethler (Cedar Rapids, Iowa/Jefferson) and Olivia Sullivan (Richland, Mich./Gull Lake) grabbed first team honors and Alexa Martin (Cedar Rapids, Iowa/Prairie) rounded out the group with honorable mention.
The coaches picked Loras to win the conference with 62 points. UD came in second with 50 points and was followed by Central with 48, Wartburg at 47 and Coe with 38.
American Rivers Men's Soccer Preview
On the men's side, the conference coaches picked the Spartans third, receiving 44 points and one first place vote. Loras and Luther were picked at the top of the conference with Loras inching out Luther for the top spot by one vote and one first place vote.
The Spartan men return six of 11 starters, including Chris Rigby (Alongquin, Ill./Jacobs HS) and Brandon White (Minooka, Ill./Minooka), both of which were All- Conference in 2017. As a freshman, White started 15 of 17 games in the net for UD, stopping 63 shots and posting four shutouts. Rigby comes into his junior season after starting 16 of 17 games in 2017, scoring three goals and assisting on three others.
American Rivers Volleyball preview
Coming off one of the best season's in program history, the UD volleyball team has been picked third in the American Rivers with 44 points and one first place vote. Wartburg grabbed the top spot at the coaches' poll with 60 points and five first place votes, just ahead of Luther who received 57 points and three, first place votes.
The Spartans bring back five of eight starters from the 2017 squad that went 28-7 overall and 5-3 in conference play. Four returners to keep an eye on are Rylee Andresen (Oxford Junction, Iowa/Midland), Paige Harbort (Janesville, Wis./Milton), Jenna Runde (Elgin, Ill./Burlington Central) and Kara Wright (Stockton, Ill./Stockton). The four upperclassmen combined for 459 sets played in 2017 and 586 kills.
American Rivers Football preview
The American Rivers coaches picked the UD football team to finish third in the conference in 2018. The Spartans return six starters on offensive side of the ball and five on defense. On the offensive side of the ball, the running back duo of Dwayne Allen Jr. and Maurece Herrion both return after combining for 2255 yards on the grounds in 2017. On defense, the Spartans return three experienced linebackers in Logan Benter, Chad Marsh and Jake Owens. The trio combined for 147 tackles last season, including 13 tackles for loss.
Wartburg led the American Rivers Conference with 63 points and seven first place votes and Central finished just ahead of UD with 53 total points and one first place vote compared to UD's 50 points. Simpson was picked up the final first place vote and was picked fourth behind UD.