Men's Basketball Season Ends with Loss at #18 Loras
Feb 21, 2019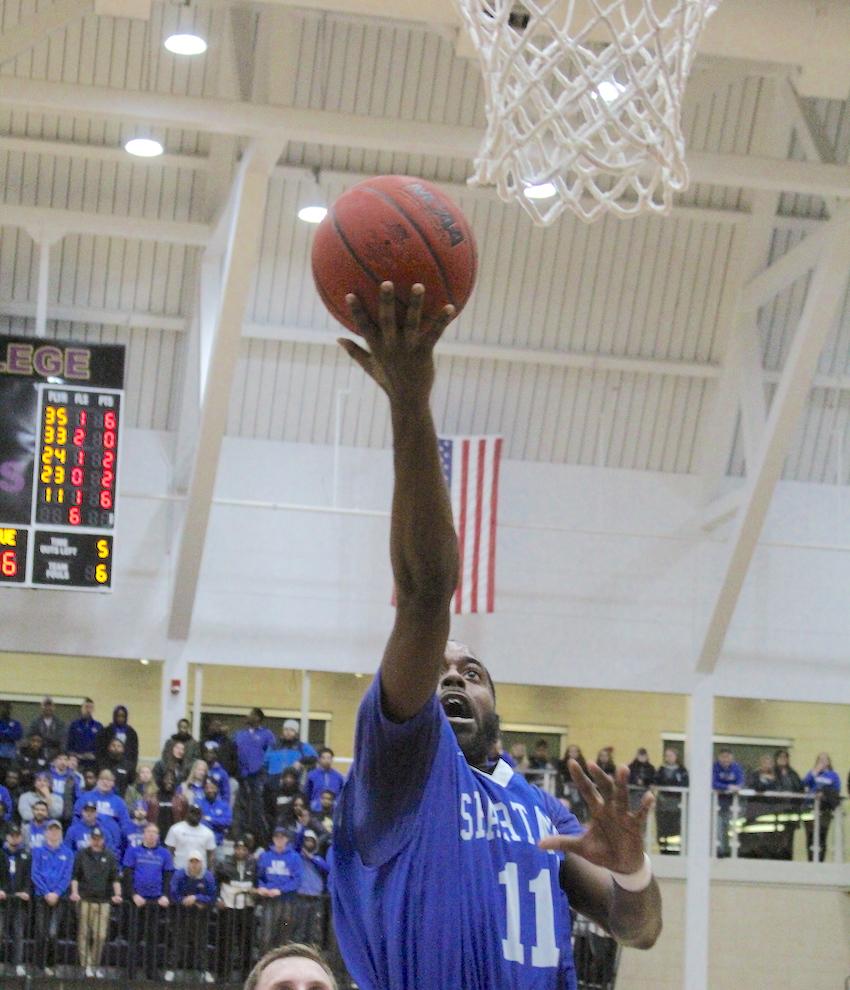 DUBUQUE, Iowa – After sweeping the regular season series over Loras, the UD men's basketball team was bested by the Duhawks in the American Rivers Conference Tournament Semifinals, 93-78. It was the first ever postseason match-up between the programs.
UD got off to a sluggish start on the offensive end, scoring just four points in first four minutes and eight points over the first eight minutes to fall behind 23-8. A Deonte Newsome lay-up and a four point play from Michael Williams helped quickly close the gap down to nine points but Loras went on a three-point barrage to push their lead back to 19.
The Spartans slowly chipped away at the deficit, getting three pointers from Henry Thompson and Avery Butler to have the deficit down to 49-36 at halftime. In the first half, the Duhawks connected on 50.0% of their shots for 17-34 from the field, with eight of the 17 coming from beyond the three point line. Meanwhile, UD went just 4-12 (33.3%) from three and 13-28 (46.4%) from the field in the opening half.
Whatever momentum the Spartans took into the break, Loras quickly took away as they scored first nine points of the second half and UD's first basket of the half did not come until 4:15 in. UD was able to get within 19 points multiple times after falling behind that many at the 18:40 mark, but could not get any closer than that until there 6:20 remaining. The Duhawks prevented UD from going on any big run in the second half and the Spartans were eventually able to pull back to their halftime deficit of 13 but not until there was just 59 seconds left and it was too late.
Seniors Deonte Newsome and Marcus McDaniel closed their UD careers with 15 and 9 points, respectively, while Michael Williams led the Spartans with 16 points. Avery Butler collected a double-double on Thursday night, dropping 13 points and corralling 11 rebounds.
The two teams shot evenly from the field, the Spartans at 44.4% and Duhawks at 46.7% but Loras was able to convert 16 UD turnovers into 21 points, while UD scored just five points off of five Loras turnovers.
The Spartans end the 2018-19 season with a 14-13 record.