Communication Faculty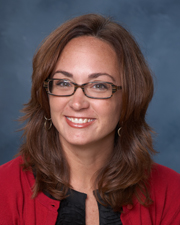 Jenn Supple Bartels
Interim Communication Department Head, Director of Basic Communication Course
BFA, Drake University; Theatre Performance & Costume Design
MA, University of Northern Iowa; Communication Education & Performance Studies
Office Phone: 563.589.3411
E-mail: jsupple@dbq.edu
Office Location: 308 Van Vliet Hall
Fax: 563.589.3416

---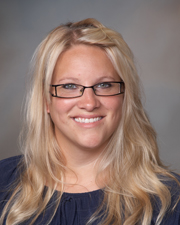 Cari Campbell
Adjunct Professor of Communication
J.D., Thomas M. Cooley Law School
E-mail
:
ccampbell@dbq.edu
---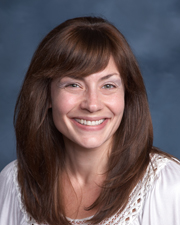 Jennifer Hogue
Adjunct Professor of Communication
E-mail
:
jhogue@dbq.edu
Office Location:
Van Vliet Hall
---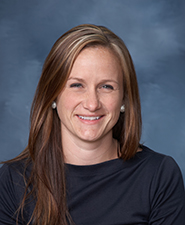 Jenny Johnson
Adjunct Professor of Communication
MAC, University of Dubuque
BS, Loras College
E-mail
:
jajohnson@dbq.edu
Office Location:
312 Van Vliet Hall
---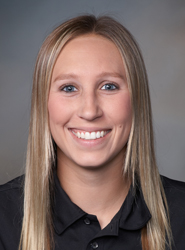 Kendall Loggins
Head Women's Lacrosse Coach
Adjunct Professor of Communication
BS, University of Cincinnati; Sport Administration
MA, University of Dubuque; Communication
Office Phone:
563.589.3683
E-mail
:
kloggins@dbq.edu
Office Location:
222 Mercer-Birmingham
Biography - Click Here
Kendall Loggins was named the Head Women's Lacrosse Coach on May 20, 2013. She joined the Spartan family as a graduate assistant for women's soccer in 2011 and has been an assistant ever since. Loggins was also the head girls soccer coach at Dubuque Senior High School from 2011-2013.

In her second year at the helm, Loggins led the Spartans to a school-record of 9 wins in her second season. UD finished fifth (9-7, 2-4) in their first season as a College Conference of Illinois and Wisconsin member and missed out on the four-team conference tournament due to a three-way tiebreaker for the final spot. It was a vast improvement from a 4-11, 2-8 record in the second year of the program in 2014 and a ninth-place finish in the Midwest Lacrosse Conference.

Three players were named to the All-CCIW team in 2014 as Breann Tjaarda, Bridget Schirmers, and Jessi Tapia were selected to the All-CCIW Second Team. It was the first All-Conference selections in the three-year history of the program.
Before coming to the University of Dubuque she played soccer at the University of Cincinnati for four years as a starting defender, midfielder and forward. She helped lead the Bearcats to their first appearance in the Big East tournament in 2008 and made the NCAA Division I All-Ohio team in 2010.

She is originally from Naperville, Illinois where she attended Naperville North High School and was a varsity starter for the soccer team for four years. She was named All-Conference (3 times), All-Sectional (2 times) and All-State.

Loggins earned a Bachelor of Science degree from the University of Cincinnati in Sport Administration and earned her Masters in Communications from the University of Dubuque in 2013.
Women's Lacrosse Coaching Record at the University of Dubuque

Year

Overall

Conference

Standing
2014
4-11
2-8 MWLC
9th Place
2015
9-7
2-4
T5th Place


Total
13-18
4-12
--
Winningest Coach in UD Women's Lacrosse History
---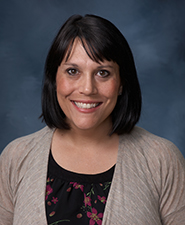 Michelle Markham
Adjunct Professor of Communication
E-mail
:
mmarkham@dbq.edu
Office Location:
Van Vliet
---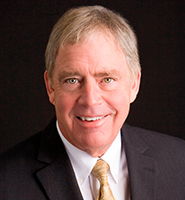 ---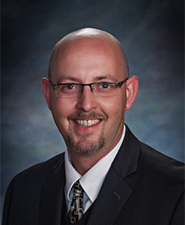 Lynn Roth
Adjunct Professor of Communication
E-mail
:
lroth@dbq.edu
Office Location:
Van Vliet Hall
---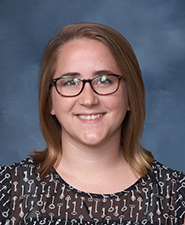 Courtney Schultz
Adjunct Professor of Communication and MAC Graduate Assistant
MAC, University of Dubuque (in progress)
BA, University of Dubuque
E-mail
:
clschultz@dbq.edu
Office Location:
Van Vliet Hall
---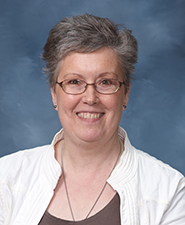 Kimberly Schwartz
Assistant Professor of Communication
PhD Candidate ABD, University of Nebraska
MA, University of Dubuque
BA, Wartburg College
Office Phone:
563.589.3784
E-mail
:
kschwart@dbq.edu
Office Location:
310 Van Vliet Hall
Fax:
563.589.3416
---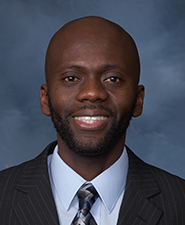 Franklin Yartey
Associate Professor of Communication
PhD, Bowling Green State University
MA, Indiana State University
BA, Northwestern College
Office Phone:
563.589.3181
E-mail
:
fyartey@dbq.edu
Office Location:
311 Van Vliet
Fax:
563.589.589-3416
---