CIS and Mathematics Faculty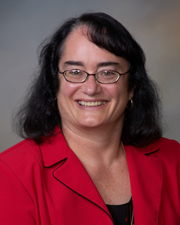 Teresa Nickeson
Computer Information Systems and Mathematics Department Chair, Associate Professor
MBA,University of Dubuque BS, University of Wisconsin-Platteville
Office Phone: 563.589.3183
E-mail: tnickeson@dbq.edu
Office Location: 218 Dunlap Technology Center
Fax: 563.589.3410

Biography - Click Here
24 years of information technology industry experience, McGraw-Hill, from programming intern to VP, Sales and Marketing Applications for McGraw-Hill Education.
Two years as a CIS and Accounting adjunct at Scott Community College in Bettendorf, IA.
Two years teaching CIS, Accounting and Business classes for Axia Community College (a division of Phoenix Online).
Full -time CIS instructor at University of Dubuque since 2007.
---
Hythem Abdalla
Adjunct Professor
PhD; Engineering Science
MS, Alneelain University; Computer Science
BS, Alneelain University; Mathematics and Computer Science
E-mail: habdalla@dbq.edu

---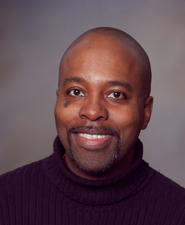 Randy Anderson
Adjunct Instructor
MS, Regis University
Office Phone: 563.589.3877
E-mail: raanderson@dbq.edu
Office Location: 229 Dunlap Technology Center

---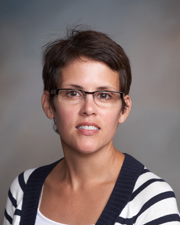 Jennifer Benson
Teaching Specialist Faculty; CIS and Mathematics
MAT, Webster University
Office Phone: 563.589.3426
E-mail: jbenson@dbq.edu
Office Location: 302 Smith Hall
Fax: 563.589.3416

---
Connie Connolly
Adjunct Mathematics Faculty

Office Phone: 563.589.589-3406
E-mail: cconnolly@dbq.edu
Office Location: 228 Dunlap

---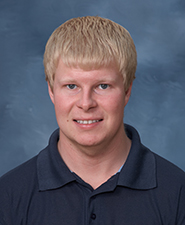 Freddy Frick
Adjunct Instructor of Computer Information Systems
MBA, University of Dubuque
BS, University of Dubuque
E-mail: ffrick@dbq.edu

Biography - Click Here
Worked 2.5 years at IBM in Dubuque, IA as Windows System Administrator Currently working at McGladrey in Dubuque, IA as a Consulting Associate, specializing in Intrusion Protection and Network Security.
---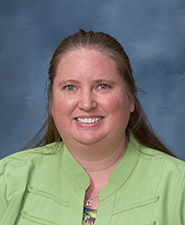 Corissa Goertzen
Assistant Professor of Mathematics
PhD, University of Iowa
MA, University of South Dakota
BA, Wartburg College
Office Phone: 563.589.3413
E-mail: cgoertzen@dbq.edu
Office Location: 225 Dunlap Technology Center

---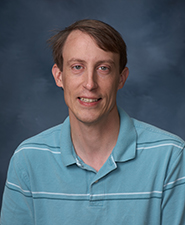 Jonathan Helmke
Assistant Director for Library Systems and Technical Services, University Archivist
MLS, Indiana University
BS, Wartburg College
Office Phone:
563.589.3216
E-mail
:
jhelmke@dbq.edu
Office Location:
Charles C. Myers Library
Fax:
563.589.3722
---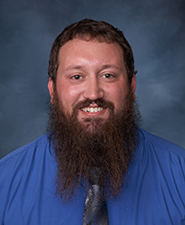 ---
Ann Mauss
Associate Professor of Computer Information Systems
MBA, Northern Illinois University
Office Phone: 563.589.3612
E-mail: amauss@dbq.edu
Office Location: 217 Dunlap Technology Center


Biography - Click Here

I have just started teaching as an adjunct at UD, however, I am in my 17th year teaching at Loras College., At Loras, I have been developing and teaching curriculum in Management Information Systems and Computer Science. I have taught various courses within Computing and Information technology areas, some of which are of: Computing Basics, Intro to Programming, Visual Basic Programming, Network Management, Database Management, Project Management, and Systems Engineering.

When I am not teaching, I enjoy my time off with my husband and two sons at our home about 10 miles south of Dubuque.
---
David McElroy
Adjunct Professor
MBA, Loras College
BS, Loras College
E-mail: dmcelroy@dbq.edu


Biography - Click Here

David has been an EDI Specialist with McKesson Health Solutions in Dubuque since July 2012. Previously, he was the Supervisor of Client File Management for Securian Financial Group in Saint Paul, MN. McElroy has developed production applications in Java, Python, Groovy, C#, PL/1 and PERL. He has extensive experience with Windows Server, Linux, Oracle, Microsoft SQL Server, DB2, TIBCO BusinessWorks, TIBCO Foresight and MySQL.
---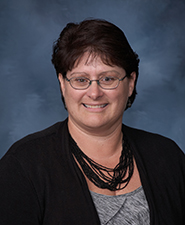 Dawn Nelson
Adjunct Professor
MS, Western Illinois University; Instructional Design & Technology
BA, Ashford University; Business Administration
E-mail
:
dnelson@dbq.edu
Office Location:
208 Jackaline Dunlap Technology Center
Biography - Click Here
Dawn Nelson is an adjunct professor teaching Intro to Computers and Computer Applications in Business. She is on campus Tuesdays and Thursdays. Nelson is from Delmar, Iowa and has three children all in college. She enjoys spending time on the river and camping with friends. She loves teaching and working with students. Nelson especially likes helping students succeed with class struggles and/or just to listen and be a supportive ear.
---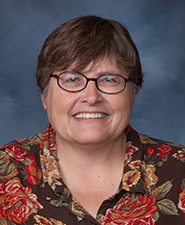 Linda Ressler
Adjunct Instructor of CIS; Graduate Assistant of Business Administration
E-mail
:
lressler@dbq.edu
---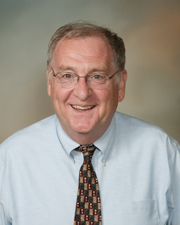 Richard (Dick) Smith
Associate Professor of Mathematics
MA, Loras College
BS, Loras College
Office Phone: 563.589.3276
E-mail: dsmith@dbq.edu
Office Location: 226D Science Center
Fax: 563.589.3688

---
Lori Welsh
Adjunct Professor
MBA, University of Dubuque
BA, Clarke College
E-mail: lwelsh@dbq.edu
Office Location: Jackaline Dunlap Technology Center

---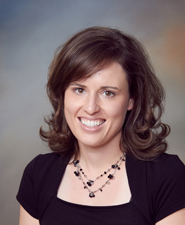 Roseanne Wolf
Assistant Professor of Mathematics
PhD, University of Iowa
MS, University of Iowa
BS, Buena Vista University
Office Phone: 563.589.3716
E-mail: rwolf@dbq.edu
Office Location: 214 Dunlap Technology Center
Fax: 563.589.3688

---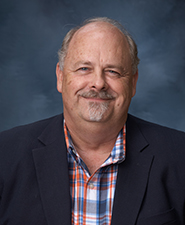 Gregory Mark Woodhouse
Assistant Professor, CIS
MSCTE, Nova Southeastern University
BSEE, New Jersey Institute of Technology
Office Phone: 563.589.3233
E-mail: gwoodhouse@dbq.edu
Office Location: 226 Dunlap Technology Center
Fax: 563.589.3410

Biography - Click Here
20+ years of teaching experience, Conference Speaker, Commercial Pilot, Multi-engine, Instrument Ratings, Chief Firearms Instructor, Proficient Defense Training Chaplain with Dubuque Police Department and Sheriff's Office Advisor, UD Computer Club Advisor, UD RC Pilots Club
---