Health, Wellness, and Sport Faculty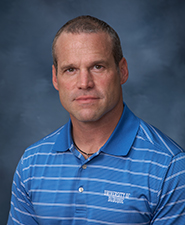 James Romagna
Department Head Health, Wellness and Sport; Assistant Professor
MA, Loras College
BA, Loras College
Office Phone:
563.589.3402
E-mail
:
jromagna@dbq.edu
Office Location:
315 Smith Hall
Fax:
563.589.3410
---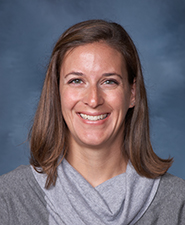 Sarah Accacian
Assistant Athletic Trainer
MS, Illinois State University
BS, Clarke College
Office Phone:
563.589.3119
E-mail
:
saccacian@dbq.edu
Office Location:
103 Chlapaty Recreation & Wellness Center
Fax:
563.589.3425
Biography - Click Here
Sarah (Fahrenkrug) Accacian joined the Spartans Athletic Training staff in August 2010. Accacian is a 2005 graduate of Clarke College with a Bachelor of Science degree in Athletic Training and a minor in biology.
From 2005-2006 Accacian served as an Adjunct Athletic Trainer and Approved Clinical Instructor for Clarke covering women's soccer, men's volleyball, and softball.
Sarah continued her education at Illinois State University, graduating in 2008 with a Master of Science degree in Kinesiology with an emphasis in Athletic Training. While in graduate school, Accacian served as a graduate assistant for Illinois Wesleyan University. Her primary responsibilities were men's soccer and women's basketball, while assisting with cross country and tennis.
In Fall 2008, Sarah joined the sports medicine staff at Cazenovia College (Cazenovia, NY) as an Assistant Athletic Trainer. From 2008 to 2010, Accacian assisted with the medical care of all Wildcat student-athletes.
In addition, Sarah is a Clinical Faculty member for the Clarke University Athletic Training Education Program and is a member of the National Athletic Trainers' Association (NATA) as well as the Mid-America Athletic Trainers Association (MAATA) and the Iowa Athletic Trainers Society (IATS).
The DeWitt, Iowa native currently resides in Dubuque, Iowa, with her husband, Andy and dog, Lola.
---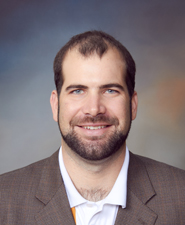 Kevin P. Cattani
Associate Professor of Sport Marketing & Management/Director of Sports Marketing
PhD, University of Florida
MS, University of Florida
BS, University of Florida
Office Phone: 563.589.3454
E-mail: kcattani@dbq.edu
Office Location: 311 Smith Hall
Fax: 563.589.589-3410

---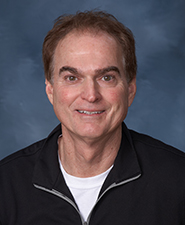 Dan Duclos
Adjunct Instructor of Natural and Applied Sciences
E-mail
:
dduclos@dbq.edu
---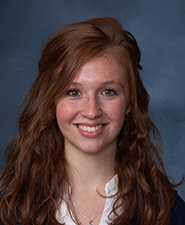 Anne Funke
Assistant Director of Vocation and Civic Engagement
MA, University of Northern Iowa, Postsecondary Education: Student Affairs
BA, University of Northern Iowa
Office Phone:
563.589.3167
E-mail
:
afunke@dbq.edu
Office Location:
Peters Commons
---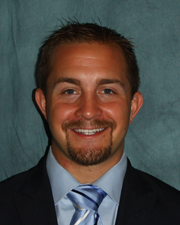 Chad Gunnelson
Director of Track and Field | Cross Country
Adjunct Faculty
BS, University of Dubuque
Office Phone:
563.589.3860
E-mail
:
cgunnelson@dbq.edu
Office Location:
214 Mercer-Birmingham
Fax:
563.589.3425
Biography - Click Here
Chad Gunnelson, the 2013 Iowa Conference Men's Outdoor Track Co-Coach of the Year, is entering his fifth season leading the track & field programs.
The Spartans have seen unparalleled success since Coach Gunnelson's arrival as track and field/cross country coach in 2011.

During the 2015 indoor season, the men matched their best finish and the women posted their best standing in school history as both placed third at the IIAC indoor championships.

At the 2015 Iowa Conference Outdoor Championships, the men matched their highest finish ever with their third-straight, fourth-place showing while the women posted their school-best, fifth-place standing for the second-straight year.

The cross country program has seen similar success with the women having their best IIAC Championships finish in school history and the men racing to their best finish since 1983 with a pair of fifth-place showings in Coach Gunnelson's final year of coaching cross country in 2014.
Under the direction of Coach Gunnelson, the Spartans track & field team has had 16 NCAA qualifiers, earning 4 All-American honors and 1 National Champion (Rick Valcin, Outdoor Pole Vault, 2014). The Spartans have also had 42 IIAC Champions and 178 All-IIAC Performers in addition to breaking 47 school records. Off the track, the women's team was named All-Academic by the United States Track & Field and Cross Country Coaches Association (USTFCCCA) for the third straight year with the men earning their first ever All-Academic award in school history.
The cross country program has had similar academic success with the men and women being named USTFCCCA All-Academic for the third and seventh consecutive years. On the course, Fabiola Ortiz became the program's first All-IIAC runner in 14 years. Her success was shared by other runners with 16 names being added to the UD Top-25 cross country performers list under Gunnelson.
Prior to his arrival at UD, Gunnelson, a native of Madison, Wis., spent six years as the Head Track & Field Coach at Madison East High School for both the boy's and girl's teams. At Madison East, Gunnelson coached 22 school record holders and back-to-back state champions in 2010 and 2011. Gunnelson resurrected track and field at Madison East by tripling the team size during his time there. In his final year with the Purgolders, the team earned a 3.24 GPA, had four sectional champions, and placed all four state qualifiers on the podium at the WIAA state track meet, including a state champion.
Along with coaching, Gunnelson was the Owner and CEO of Athletic Republic, a sports performance training facility near Madison, WI, from 2007 to 2011 where he built Athletic Republic into the largest training facility in the Madison area. Over 600 youth, high school, college, professional, and Olympic athletes trained and improved their athletic ability each year.
Coach Gunnelson currently holds the USTFCCCA Jumps Specialist Certification, Endurance Specialist Certification, Strength & Conditioning Certification, Track & Field Technical Certification, and Program Management Certification. He is also a Level 1 certified coach with USATF, a certified performance coach with USA Weightlifting, and is Functional Movement Screen certified.
Coach Gunnelson resides in Potosi, Wis. with his wife Melissa, their son Dash, and his step-children Taylor and Evan.
Track and Field
IIAC Finishes
Men
Women
Season
Indoor
Outdoor
Indoor
Outdoor
2012
4th
6th
7th
8th
2013
3rd
4th
6th
6th
2014
4th
4th
3rd
5th
2015
3rd
4th
3rd
5th
2016
5th
4th
Cross Country
| | | |
| --- | --- | --- |
| IIAC Finishes | Men | Women |
| Season | Cross Country | Cross Country |
| 2011 | 9th | 8th |
| 2012 | 8th | 5th |
| 2013 | 8th | 7th |
| 2014 | 5th | 5th |
---
Deanne Hohmann
Adjunct Physical Education/Health, Wellness and Recreation Faculty
E-mail
:
dhohman@dbq.edu
Fax:
563.589.3410
---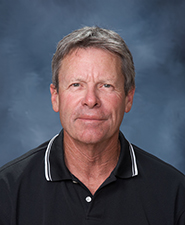 Thomas Lytle
Adjunct Education Faculty
Office Phone:
563.589.3232
E-mail
:
tlytle@dbq.edu
Office Location:
307 Smith Hall
Fax:
563.589.3410
---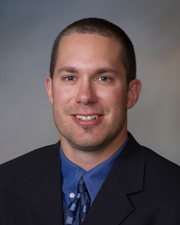 Victor Popp
Director of Recreation; World View Seminar Faculty
MS, Minnesota State University
BA, Carthage College
Office Phone:
563.589.3449
E-mail
:
vpopp@dbq.edu
Office Location:
207 Chlapaty Recreation & Wellness Center
Fax:
563.589.3743
---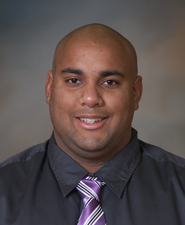 Jose Reinoso
Coordinator of Intramural Sports
BA, University of Dubuque
Office Phone:
563.589.3845
E-mail
:
jreinoso@dbq.edu
Office Location:
207 Chlapaty Recreation & Wellness Center
Fax:
563.589.3742
---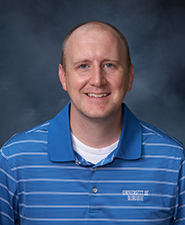 Joshua Thomas
Assistant Professor of Exercise Science
PhD, Iowa State University
MS, Iowa State University
BA, Northwestern College (IA)
Office Phone: 563.589.3186
E-mail: jmthomas@dbq.edu
Office Location: 313 Smith Hall

---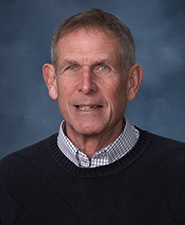 Jon West
Adjunct Education and Physical Education/Health, Wellness and Sport
BA, University of Dubuque
MA, Loras College
Office Phone:
563.589.3232
E-mail
:
jwest@dbq.edu
Office Location:
307 Smith Hall
Fax:
563.589.3410
---