Psychology Faculty
Mark Stevens
Psychology Department Head; Professor of Psychology
PhD, Bowling Green State University MA, Bowling Green State University BA, Baldwin-Wallace College
Office Phone: 563.589.3239
E-mail: mstevens@dbq.edu
Office Location: 316 Severance Hall
Fax: 563.589.3416

Biography - Click Here
Education:
PhD 1980 Bowling Green State University, Bowling Green, Ohio 43403
Emphasis: Life-Span Developmental Psychology
Dissertation: Hypothesis-testing in elderly as a function of task concreteness and memory condition.

MA 1976 Bowling Green State University, Bowling Green, Ohio 43403
Emphasis: Life-Span Developmental Psychology
Thesis: Attribute identification as a function of age, homogeneity ratio, and response label.

BA 1973 Baldwin-Wallace College, Berea, Ohio
Major: Psychology
magna cum laude

Courses Taught:
Adolescent Development; Adult Development and Aging; Social Psychology; Research Methods in the Behavior Sciences; Learning and Behavior; Cognition; Behavioral Genetics; Psychological Testing; Human Sexuality; Theories of Personality; Psychology of Gender; Senior Seminar

Professional Experience:
1984 -Present:
Professor of Psychology, and Chair Department of Psychology
University of Dubuque, Dubuque, Iowa

1981-1984
Assistant Professor of Psychology
Ohio Dominican College, Columbus, Ohio

1978-1981
Visiting Instructor
Psychology Department
Illinois College, Jacksonville, Illinois

Professional Associations:
American Psychological Association
Division 2: Society for the Teaching of Psychology
Division 24: Theoretical and Philosophical Psychology
Midwestern Psychological Association

Hobbies:
Photography:
Participant in group exhibit: Powerful Ideas in Photography: Archie Lieberman and His Students (September, 1999)

Singing: Member of Dubuque Chorale
---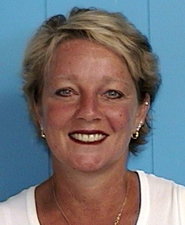 ---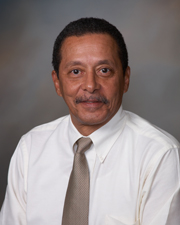 Henry Grubb
Professor of Psychology
PhD, Virginia Tech
MS, Virginia Tech
Office Phone:
563.589.3847
E-mail
:
hgrubb@dbq.edu
Office Location:
310 Severance Hall
Fax:
563.589.3416
---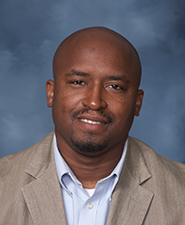 Larry Jackson
Adjunct Professor
MS, UW-Platteville; Counselor Education
BS, UW-Platteville; Business Administration and Computer Science
E-mail
:
ljackson@dbq.edu
Office Location:
324 Severance Hall
Biography - Click Here
Larry Jackson earned his Bachelors of Science degree in Business Administration and Computer Science, and also a Masters of Science degree in Counselor Education from the University of Wisconsin – Platteville.
His first encounter in the field of addressing human needs began in March of 2003 at the Boys & Girls club in Madison, Wisconsin. There he served under the position of Health and Life Skills Coordinator, helping to design and teach youth community programs.
During his undergraduate years he pursued a variety of professions in the human service field. Feeling a greater need and desire to create fulfillment in his life, he went back to school to pursue a graduate degree in Counseling.
During the extension of his time in graduate school, he accepted a graduate assistantship in the Writing and Tutoring Resource Center. Fulfilling his graduate requirements he also completed his practicum hours at Kennedy Elementary, and Washington Junior High in Dubuque, Iowa.
At Kennedy Elementary Larry gained experience providing group counseling; teaching assertive and protective behavior techniques for kids, grades k-5. At Washington Junior High he provided group therapy in anger management and also helped teach "7 Habits of Highly Effective Teens" to classroom groups.
For almost 4 years Larry worked with Crossroads Counseling Center serving as a BHIS Mental Health Counselor. There he provided in-home life skill improvement for children and families. Since 2014 Larry has been involved in the J4BG Family Services (www.j4bg.org). He aids as a mentor/counselor/coach for families in the downtown community.
He currently works as a part-time Mental Health Counselor in the community at J4BG Family Counseling.
---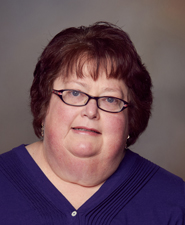 Carol Smart
Adjunct Psychology Faculty
MA, Loras College
BS, Illinois State University
Office Phone:
563.589.3182
E-mail
:
csmart@dbq.edu
Office Location:
319 Severance Hall
Fax:
563.589.3416
---