Masters in Communication Faculty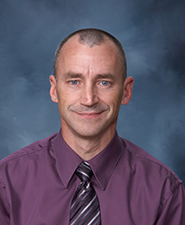 Dennis George
Biography - Click Here
Dennis teaches courses in accounting and finance. He has 20 years of applied industry experiences in various financial and management positions including CFO of a publicly traded technology company. Dennis has special interest in leveraging his vast financial and technological experience by incorporating technology into the class room. He earned his MBA at the University of Dubuque and BA in accounting from Loras College.
Assistant Professor of Business & Accounting; Director of Summer School Program
MBA, University of Dubuque, Business Administration
BA Accounting, Loras College, Accounting
Email: dgeorge@dbq.edu
Office Phone: (563) 589-3192
Fax: (563) 589-3322
Office Location: 108 Charles & Romona Myers Center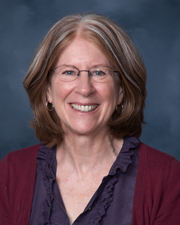 Mary Anne Knefel
University Librarian
MLS, University of Illinois-Urbana
MBA, University of Dubuque
BA, Knox College
Email: mknefel@dbq.edu
Office Phone: (563) 589-3215
Fax: (563) 589-3722
Office Location: 201 Charles C. Myers Library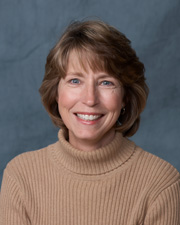 Carol Knockle
Graduate Program Coordinator
Email: cknockle@dbq.edu
Office Phone: (563) 589-3300
Fax: (563) 589-3184
Office Location: 114 Charles & Romona Myers Center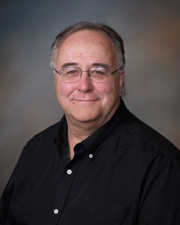 Robert Reid
Biography - Click Here
"My Scholarly project explores the communicative intersection between faith, identity, and voice. Some of my published works have looked at the rhetoric of religion expressed in ancient religious writings. Some of my work has explored the question of voice in contemporary religious discourse. And, as the director of a graduate education program in organizational leadership and communication, some of my work has explored how communities of faith engage questions of organizational leadership in congregations. In all of this my thought has always been shaped by the fundamental COM 101 question, "What do I want to have happen as a result of someone having heard what I have prepared to say?" The answer to that question I believe is at the heart of issues of voice, identity, and effectiveness."
Professor Reid has served at the University of Dubuque since 2000. He is Head of the Communication Department and Director of the Master of Communication degree program in Organizational Communication & Leadership. He is ordained to the American Baptist Ministry (ABC/USA) and has served as the convener of the Rhetoric Working Group for the Academy of Homiletics since 2000.
His most recent books are The Six Deadly Sins of Preaching: Becoming Responsible for the Faith We Proclaim with Lucy Lind Hogan (Abingdon, 2012), Slow of Speech and Unclean Lips: Contemporary Images of Preaching (Cascade, 2010) and Connecting with Your Audience: Making Public Speaking Matter with Jenn Supple and Anne Marie Gruber (Kendall Hunt, 2010).Some of his recently published scholarly essays include, "Responding to Resistance during a Change Process," in Transitions: Leading Churches through Change, Westminster John Knox: 2011; "Solzhenitsyn's Christian Civilization Rhetoric: The Other 'Prophetic' Speech 30 Years Later" in And the Word Became Flesh: Studies in Scripture, Communication, and History in Memory of Michael W. Casey, Pickwick Publishers: 2009; and "A Rhetoric of Contemporary Christian Discourse." The Journal of Communication and Religion, 31 (Fall 2008): 109-142.
Director of Master of Arts in Communication
PhD, University of Washington
MA, University of Washington
MDiv, Fuller Theological Seminary
BA, Cal State - Fullerton
Email: rreid@dbq.edu
Office Phone: (563) 589-3188
Fax: (563) 589-3690
Office Location: 310 Van Vliet Hall