Oyen Field
Located adjacent to U. S. Highway 20, the field is 80 yards wide by 120 yards long and was the second field in the Iowa Conference to have a lighted natural grass turf. The field serves both as a practice and game site for the men's and women's soccer and lacrosse teams.
Kevin (C'81) and Lynne (Miller, C'78) Oyen contributed to the construction and lighting of the soccer field. The field was dedicated on September 27, 2003.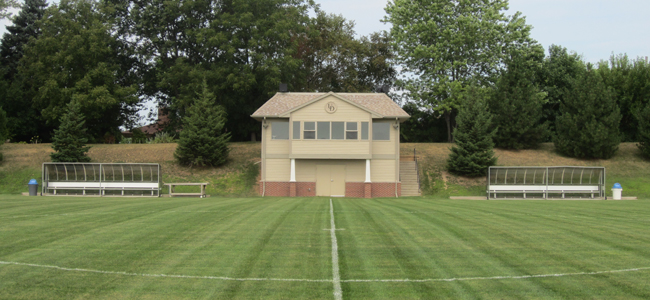 The two-level press box was added to Oyen Field in 2011. The lowest level serves as a locker room for Spartans soccer and lacrosse. The second level serves as a press box and guest suite. The roof is a platformed area for webstreaming Spartans Soccer matches.