Park Villiage Apartments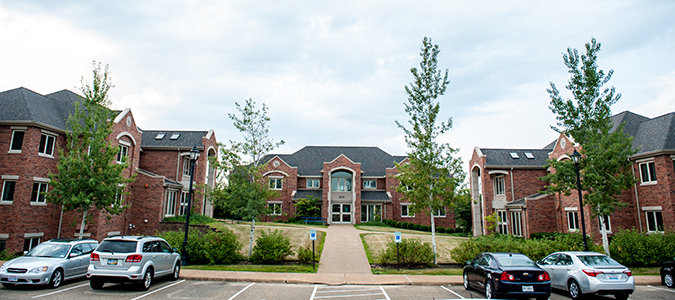 Park Village consists of three, three story and three, four story apartment buildings. Each of the apartment buildings are designed as a living and learning community for upper-class undergraduate students. The apartments were built into the campus's sloping topography and have walk-in access on two levels.
Completed in the fall of 2003, the three story buildings contain 17 four bedroom apartments. In Fall 2004, the Babka, Cottingham, and Siekmann Houses were completed and consist of 22 five bedroom apartments. Each building contains its own laundry facilities. Park Village also has large community room that is used for student life and academic programming and a community fitness center in the Babka building.