Communication Faculty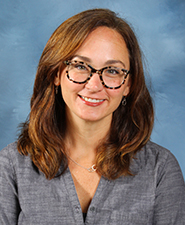 Jenn Supple Bartels
Communication Department Head, Director of Basic Communication Course
BFA, Drake University; Theatre Performance & Costume Design
MA, University of Northern Iowa; Communication Education & Performance Studies
Office Phone: 563.589.3411
E-mail: jsupple@dbq.edu
Office Location: 312 Van Vliet Hall
Fax: 563.589.3416

---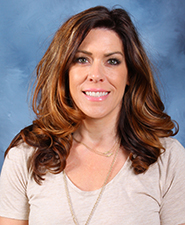 Carolyn Bonifas Kelly
Adjunct Professor
MA - Public Communications, American University BA - Political Science/Communication Studies, University of Iowa
E-mail
:
CBonifas@dbq.edu
---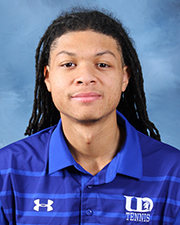 Dishon Deering
Head Men's and Women's Tennis Coach
Adjunct Professor of Communication
MAC, University of Dubuque
BA, University of Dubuque
Office Phone:
563.589.3706
E-mail
:
DDeering@dbq.edu
Office Location:
220 Mercer-Birmingham
Biography - Click Here
Deering was a four-year letterwinner for the University of Dubuque in men's tennis and filled in for Head Coach Claudio Giraldi (military obligations) in the fall of 2015.

Under Deering's watch, the women's tennis team place seventh in the Iowa Conference and saw two players, sophomore Arantxa Martinez and freshman Marissa Joers, earn All-IIAC singles and doubles recognition, respectively. Martinez placed runner-up in IIAC Flight A Singles Championship and Joers won Flight C Singles Championship.

He was Academic All-Iowa Conference for three years and graduated cum laude in criminal justice in 2014 with a cumulative grade point average of 3.5. He is a member of the Omega Psi Phi fraternity and was active in community service while at UD. He was a member of the NCAA Student Athlete Advisory Committee (SAAC) at UD and was selected to be part of a regional SAAC Leadership Workshop.
Deering was a varsity student-athlete who competed in every singles position, one through six, throughout his career as a Spartan. He is a native of Winter Springs, Fla. where he was a three-year letterwinner at Winter Springs High School and was a district runner-up.
---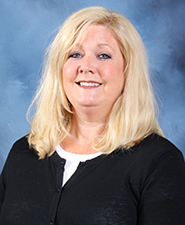 Michelle Grace
Assistant Professor of Communication
Office Phone:
563.589.3204
E-mail
:
mgrace@dbq.edu
Office Location:
313 Van Vliet
---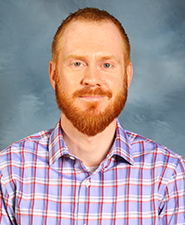 John Haman
Assistant Professor
E-mail
:
jhaman@dbq.edu
Office Location:
307 Van Vliet
---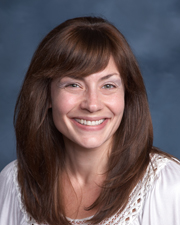 Jennifer Hogue
Adjunct Professor of Communication
E-mail
:
jhogue@dbq.edu
Office Location:
Van Vliet Hall
---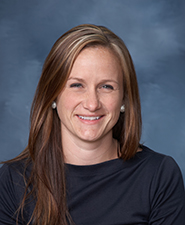 Jenny Johnson
Adjunct Professor of Communication
MAC, University of Dubuque
BS, Loras College
E-mail
:
jajohnson@dbq.edu
Office Location:
312 Van Vliet Hall
---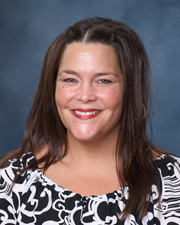 Sue Ann Marino
Professional Writing Consultant and Adjunct Communication Faculty
MA, DePaul University
BA, University of Iowa
Office Phone:
563.589.3641
E-mail
:
smarino@dbq.edu
Office Location:
217 Charles C. Myers Library
Fax:
563.589.3722
---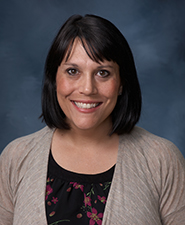 Michelle Markham
Adjunct Professor of Communication
E-mail
:
mmarkham@dbq.edu
Office Location:
Van Vliet
---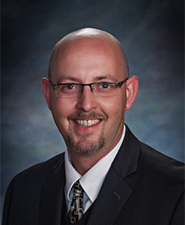 Lynn Roth
Adjunct Professor of Communication
E-mail
:
lroth@dbq.edu
Office Location:
Van Vliet Hall
---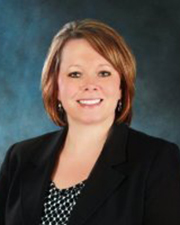 ---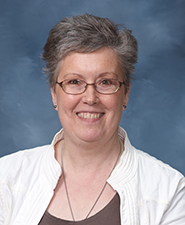 Kimberly Schwartz
Assistant Professor of Communication and Internship Coordinator
PhD Candidate ABD, University of Nebraska
MA, University of Dubuque
BA, Wartburg College
Office Phone:
563.589.3784
E-mail
:
kschwart@dbq.edu
Office Location:
310 Van Vliet Hall
Fax:
563.589.3416
---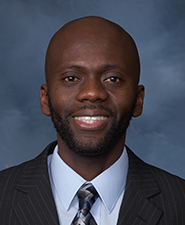 Franklin Yartey
Associate Professor of Communication
PhD, Bowling Green State University
MA, Indiana State University
BA, Northwestern College
Office Phone:
563.589.3181
E-mail
:
fyartey@dbq.edu
Office Location:
311 Van Vliet
Fax:
563.589.589-3416
---