Health, Wellness, and Sport Faculty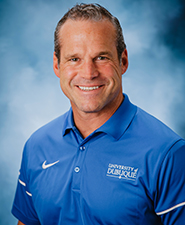 James Romagna
Department Head Health, Wellness and Sport; Assistant Professor
EdD, National Louis University
MA, Loras College
BA, Loras College
Office Phone:
563.589.3402
Email
:
jromagna@dbq.edu
Office Location:
315 Smith Hall
Fax:
563.589.3410
---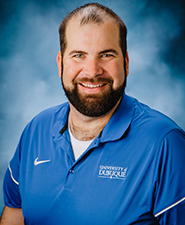 Kevin P. Cattani
Professor of Sport Marketing & Management
Director of the Master's in Management in Sport Management (MMSM) Program
PhD, University of Florida
MS, University of Florida
BS, University of Florida
Office Phone:
563.589.3454
Email
:
kcattani@dbq.edu
Office Location:
311 Smith Hall
Fax:
563.589.589-3410
---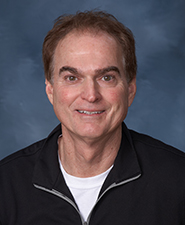 Dan Duclos
Adjunct Instructor of Natural and Applied Sciences
Email
:
dduclos@dbq.edu
---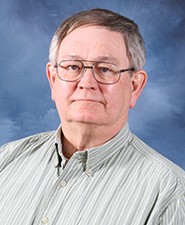 Gene Giltner
Adjunct Instructor
MBA
BS, Electrical Engineering
Email
:
GGiltner@dbq.edu
---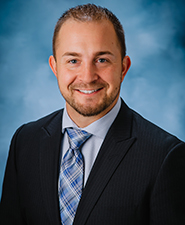 Chad Gunnelson
Director of Track and Field | Cross Country
Adjunct Faculty
BS, University of Dubuque
Office Phone:
563.589.3860
Email
:
CGunnelson@dbq.edu
Office Location:
214 Mercer-Birmingham
Fax:
563.589.3425
Biography - Click Here
Chad Gunnelson is in his eighth season leading the track & field and cross country programs at UD. Recently, he was awarded the 2017 and 2018 IIAC Men's Indoor Track Coach of the Year and USTFCCCA Central Region Men's Coach of the Year. He has lead the Spartans to unparalleled success since his arrival in 2011.
In 2018, the Spartans men's track and field team claimed their second straight Iowa Conference Indoor Championship. It was the school's 13th league title in track and field. The Spartan women also posted their best point total at the IIAC Outdoor Championships, scoring 150.33 points for their best team finish in school history. At the national level, both the men's and women's teams achieved their highest ever NCAA team finish in 2018, the men 12th and women were 21st.
Under the direction of Coach Gunnelson, the Spartans track & field team has had 52 NCAA qualifiers, earning 23 All-American honors and 3 National Champions (Blaze Murfin, Outdoor Shot Put, 2018; Tanasha Atwater, Outdoor Shot Put, 2017; Rick Valcin, Outdoor Pole Vault, 2014). The Spartans have crowned 90 IIAC Champions and 300 All-IIAC Performers in addition to breaking 69 school records in seven seasons.
The cross-country program has had similar academic success with the men and women being named USTFCCCA All-Academic for the sixth and tenth consecutive years. On the course, they have placed 20 names to the UD Top-25 cross country performers list under Gunnelson including NCAA All-American Alec Bass (30th, 2016) and national qualifier Fabiola Ortiz (45th, 2016).
Prior to his arrival at UD, Gunnelson, a native of Madison, Wis., spent six years as the Head Track & Field Coach at Madison East High School for both the boy's and girl's teams. At Madison East, Gunnelson coached 22 school record holders and back-to-back state champions in 2010 and 2011. In his final year with the Purgolders, the team earned a 3.24 GPA, had four sectional champions, and placed all four state qualifiers on the podium at the WIAA state meet, including a state champion.
Along with coaching, Gunnelson was the owner and CEO of Athletic Republic, a sports performance training facility, from 2007 to 2011 where he built Athletic Republic into the largest training facility in the Madison area and trained youth, high school, college, and professional athletes along with Olympians.
Coach Gunnelson is actively involved in the sport beyond coaching. He serves as the central region representative on the USTFCCCA Division III track & field committee, the IIAC coaches' chairperson, and as the college coaches' representative for the Iowa Association of Track Coaches. Gunnelson has spoken at high school clinics and the USTFCCCA National Convention. He currently holds the USTFCCCA Jumps Specialist Certification, Endurance Specialist Certification, Strength & Conditioning Certification, Track & Field Technical Certification, and Program Management Certification. He is also a Level 1 certified coach with USATF, a certified performance coach with USA Weightlifting, and is certified in the Functional Movement Screen.
Coach Gunnelson resides in Dubuque, Iowa with his wife Melissa, their son Dash, and his step-children Taylor and Evan.
Track and Field Coaching Record at the University of Dubuque
IIAC Finishes
Men
Women
Season
Indoor
Outdoor
Indoor
Outdoor
2012
4th
6th
7th
8th
2013
3rd
4th
6th
6th
2014
4th
4th
3rd
5th
2015
3rd
4th
3rd
5th
2016
5th
4th
4th
3rd
2017
1st
4th
4th
4th
2018
1st
2nd
4th
3rd
---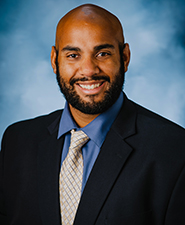 Jose Reinoso
Coordinator of Intramural Sports
Adjunct Faculty
BA, University of Dubuque
Office Phone:
563.589.3845
Email
:
JReinoso@dbq.edu
Office Location:
207 Chlapaty Recreation & Wellness Center
Fax:
563.589.3742
---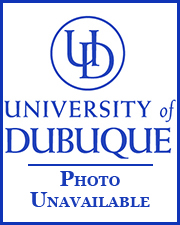 James Sarra, Jr.
Assistant Professor of Sport Management and Marketing
Office Phone:
563.589.3219
Email
:
JSarra@dbq.edu
Office Location:
309 Smith Hall
---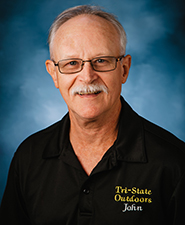 ---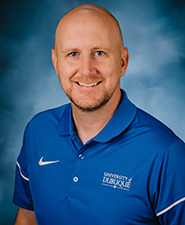 Joshua Thomas
Assistant Professor of Exercise Science
PhD, Iowa State University
MS, Iowa State University
BA, Northwestern College (IA)
Office Phone: 563.589.3186
Email: jmthomas@dbq.edu
Office Location: 313 Smith Hall

---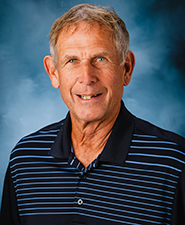 Jon West
Adjunct Education and Physical Education/Health, Wellness and Sport
BA, University of Dubuque
MA, Loras College
Office Phone:
563.589.3232
Email
:
jwest@dbq.edu
Office Location:
307 Smith Hall
Fax:
563.589.3410
---