Sociology and Criminal Justice Faculty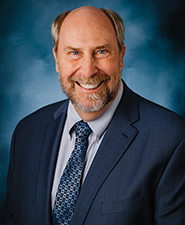 John Shook
Associate Professor of Criminal Justice and Sociology
Department of Criminal Justice Head
MPA, Ohio State University
BS, Pennsylvania State University
Office Phone:
563.589.3452
E-mail
:
jshook@dbq.edu
Office Location:
323 Severance Hall
Biography - Click Here
A native Pennsylvanian, Mr. Shook received his Bachelor's Degree from the Pennsylvania State University , and later received a Master of Public Administration from the Ohio State University. After graduating from Ohio State, Mr. Shook began a career with the Federal Bureau of Prisons as a correctional officer. During his 29 years with the Federal Bureau of Prisons, he held a variety of positions of increasing responsibility at nine different duty stations, with his last position being Associate Warden at the United States Penitentiary, Leavenworth, Kansas. During this time, Mr. Shook also instructed in an adjunct capacity at the University of Wisconsin, Stevens Point; Upper Iowa University, Wausau Center and Johnson County Community College, Overland Park, Kansas.
Mr. Shook held the position of Assistant Professor/Department Chair of Criminal Justice Administration at Waldorf College from August, 2011 to May, 2014. He accepted the position of Assistant Professor at the University of Dubuque in August, 2014 and currently serves as Associate Professor and Department of Criminal Justice Head.
---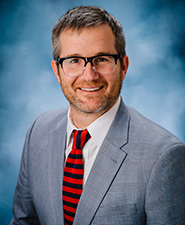 Ben Bartels
Assistant Professor
JD, Loyola University
BA, University of Iowa
Office Phone:
563.589.3562
E-mail
:
bbartels@dbq.edu
Office Location:
Severance Hall
Fax:
563.589.3416
---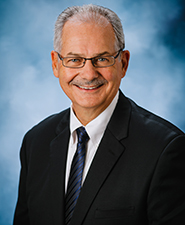 Phil Baskerville
Assistant Professor, Sociology and Criminal Justice
MA/Post-Secondary Education, University of Northern Iowa
BA, Upper Iowa University
AA, Hawkeye Institute of Technology
Office Phone:
563.589.3457
E-mail
:
pbaskerville@dbq.edu
Office Location:
315 Severance Hall
Fax:
563.589.3576
---
Mark Dalsing
Adjunct Instructor
MBA, University of Dubuque
Graduate FBI National Academy-Session 245
BS, University of Wisconsin-Platteville
E-mail: mdalsing@dbq.edu

---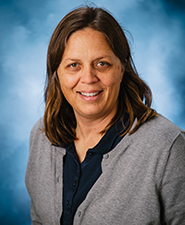 ---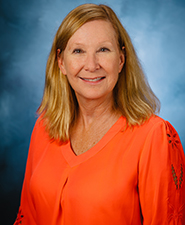 Leisa Graves
Adjunct Instructor
LMSW
E-mail
:
lgraves@dbq.edu
Office Location:
Blades
---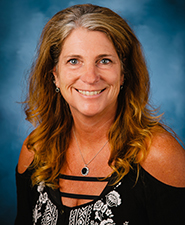 Kim Hilby
Assistant Professor of Sociology
BSW
LMSW
Office Phone:
563.589.3718
E-mail
:
khilby@dbq.edu
Office Location:
320 Severance Hall
Fax:
563.589.3576
---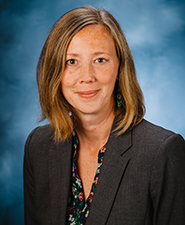 Alice Oleson
Associate Professor of Sociology
PhD, University of Wisconsin-Madison
MA, University of Wisconsin-Madison
BA, University of Iowa
Office Phone:
563.589.3307
E-mail
:
aoleson@dbq.edu
Office Location:
318 Severance Hall
Fax:
563.589.3576
---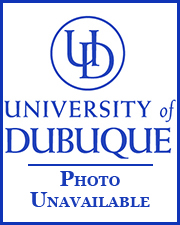 Caitlin Vrotsos-Siemionko
Adjunct Instructor
MS, University of Wisconsin-Platteville
E-mail
:
cvrotsos@dbq.edu
---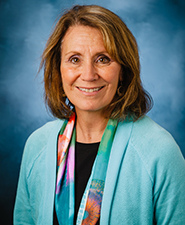 Stefani Weber
Adjunct Instructor
MA, Counseling/Psychology
MA, Elementary Administration
BA, History
E-mail
:
Sweber@dbq.edu
---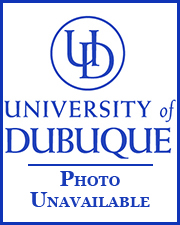 Abby Wessel
Adjunct Instructor
JD, Roger Williams University
BS, Lewis University
E-mail
:
aswessel@dbq.edu
Biography - Click Here
Practice of Law: Admitted, Iowa, 2010; Admitted, Florida, 2009
Rickert & Wessel Law Office, P.C., Partner, Reinbeck, Iowa
Professional Associations and Memberships:
Member Iowa State Bar Association
Member Grundy County Bar Association
Vice-President, 2010-Present
Member Florida State Bar Association
Member American Bar Association
Adjunct Professor at the University of Dubuque: Criminal Procedure, Criminology, Social Problems
---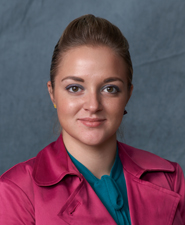 Heidi Zull
Adjunct Instructor of Sociology
BA, University of Dubuque
E-mail
:
hzull@dbq.edu
---