Testimonials
Meet Chad Gunnelson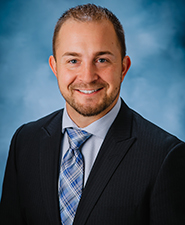 As a working adult in a family of five, Chad knows first-hand the difficulties of navigating one's career and family life, while trying to take on the challenges of college classes.
As a recent graduate of the Master in Management - Sport Management (MMSM) program, Chad decided that pursuing an advanced degree was the next step for his professional growth and development. "A master's degree, especially in sport management, was an avenue that I knew would help me improve as a coach, business owner, and sport administrator. It was a great choice."
Chad said that his biggest concerns where with both time and money. "I realized that these were going to be obstacles no matter the time or situation I was in. So I knew I just needed to get in and get it done!"
When asked about his experience with the University's MMSM program, Chad had this to say ....
"The MMSM program provided me with the experience, insight, and education to grow as a professional in the sport management profession. It opened doors to explore and research this field much deeper and to improve in my current position."
We are so very proud of Chad and happy to be a part of his amazing achievement!
---
Meet David Meyer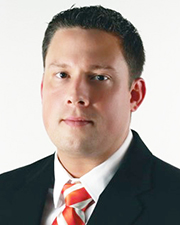 We asked David to reflect on his journey to obtaining a Master's degree. Here's what he had to say ...
"I don't believe there is ever an end to our education, just the specific ways we go about developing our understanding of what we enjoy learning about. Sports management was the next step in building my arsenal of knowledge for my career in education, athletics, as well as management. This graduate degree opens the doors for us to start pursing different careers as professionals in the new and ever changing sports world we live in."
"I've always wanted to take the next step to earn my masters', but there were many factors that made me shy away from doing so until University of Dubuque created the Master in Management/Sport Management degree. Meeting once a week; face to face with my professors' was a must. Being able to have stimulating conversations over topics that interested me or that I had trouble understanding with the UD professors made it worth my time and money. The administration as well as the professors', also understood that I worked a full time career and that I had a family. That meant something to UD and they worked with me to help me achieve all of my goals throughout this MMSM program."
Why UD? Why did David select us?
"The professors in this program made my journey exemplary. Not only did they make the classes enjoyable, they were quick with getting back to me on my concerns as well as feedback on my academics. The support was always there to be great, the professors in this graduate program did not want to lecture down to us, but to teach alongside of us. That made it a great experience."
What's your advise to others seeking an MM degree?
"I learned a great deal through the MMSM graduate program and I'm proud of the work we all did through my time at UD for both the professors and my classmates. I would recommend this program to anyone looking to build their leadership, emotional intelligence, and communication skills in the new era of technology and augmented reality."
Congratulations David on all that you have achieved! You will forever be a part of the UD experience and are always a welcomed presence on this campus.
---
To learn more about how you can achieve your dream of earning an MMSM, visit our website at www.dbq.edu/MMSM
If you have any questions, feel free to contact us at GradStudies@dbq.edu or call 563.589.3246