Athletic Performance
Mission Statement
The mission of the Athletic Performance Department at the University of Dubuque is to create a training program and environment giving each student-athlete the opportunity to compete mentally and physically at the highest levels. Intense training sessions requiring accountability, work ethic, and attention to detail will lay the foundation for building a championship team.
The Athletic Performance Program consists of a year-round training philosophy designed to improve the speed, power and strength of each student-athlete. The various time frames and levels of training intensity will allow each student-athlete the best opportunity of achieving and maintaining their highest levels of performance for the competitive seasons.
The Spartans use certified members of the National Strength and Conditioning Association. Strength coaches from across the country pass certifications with the common desire to network, collaborate, and unify the profession of strength and conditioning. Since its inception, the NSCA has grown to nearly 30,000 members in 72 countries and become the leader in the research and education of strength and conditioning professionals.
---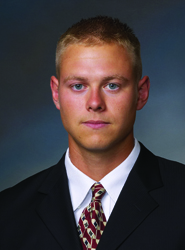 Mike Mandot, a native of Camanche, Iowa, is the Coordinator of Athletic Performance at UD. He joined the athletics staff as a student assistant coaching the defensive line in 2004, as well as assistant strength and conditioning coach for the school. He lettered as a freshman for the University of Dubuque in football before an injury ended his collegiate career. In 2005, Mandot completed an internship with the University of Iowa Football Strength and Conditioning Staff. Mandot graduated from the University of Dubuque in the spring of 2006 with a bachelors of science degree in health, wellness and recreation with a minor in coaching.
Mandot earned his CSCS certificate (Certified Strength and Conditioning Specialist) from the National Strength and Conditioning Association. After graduating from the University of Dubuque, he was named Head Strength and Conditioning Coach at UD. Mandot attended the University of Texas Pan America for a masters degree in Kinesiology. Mike can be contacted in CRWC Room 305 or the lower level of the CRWC weight room. In addition, he can be reached by phone at 563.580.6011 or by e-mail at mmandot@dbq.edu
---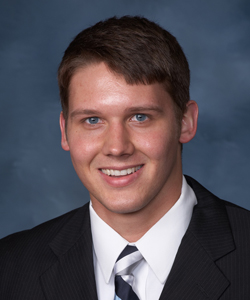 Michael Zweifel, a 2011 graduate of the University of Dubuque, was named a Strength and Conditioning Coach during the summer of 2015. Zweifel earned his bachelors degree in health and human performance. He went on to earn his masters degree in Kinesiology from University of Texas at Tyler. He is a Certified Strength and Conditioning Specialist (CSCS) and International Youth Coaching Association Specialist (IYCA). In 2009, Zweifel was a Strength and Conditioning Intern at the University of Minnesota. He is also the Owner and Head of Sports Performance of Building Better Athletes.
On the Football Field, Zweifel was named the 2011 Gagliardi Trophy winner (outstanding football player in NCAA Division-III football) as well as a National Football Foundation Campbell Trophy finalist (combines academic success, football performance and exemplary community leadership - All-Divisions). As a senior, he set the NCAA All-Divisions record for Career Receptions (463 catches). During his senior campaign he also set a Division-III record with 140 receptions. Following his senior year, Zweifel was named First Team All-American by The American Football Coaches Association, Beyond Sports Network, D3football.com, and D3ProDay.com. He was also named Second Team Associated Press "Little" All-American and Iowa Conference MVP.
Academically Zweifel was named CapitalOne/CoSIDA All-American of the Year (2011), First Team CapitalOne/CoSIDA All-America (2011), CapitalOne/CoSIDA All-District (2010, 2011), Iowa Conference Male Scholar Athlete of the Year (2011-12), and Iowa Conference All-Academic (2010, 2011).
---
‌