Frank Farber Tennis Courts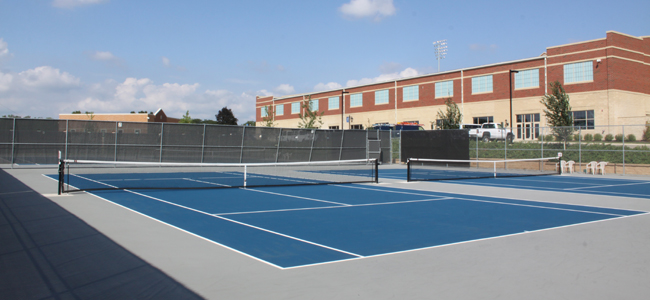 The Frank Farber Tennis Courts are located just west of the football field, at the south end of McCormick Street. The Spartans have have six outdoor courts which were new in 2008. Along with the outdoor courts, UD also has four multi-use indoor courts in the CRWC where meets are held throughout the winter and early spring.
In 1990, the tennis courts were funded by the Frank Farber Family, successful Dubuque business leaders. James, David, and Britni Farber are UD Alumni.