Veterans Memorial Training Center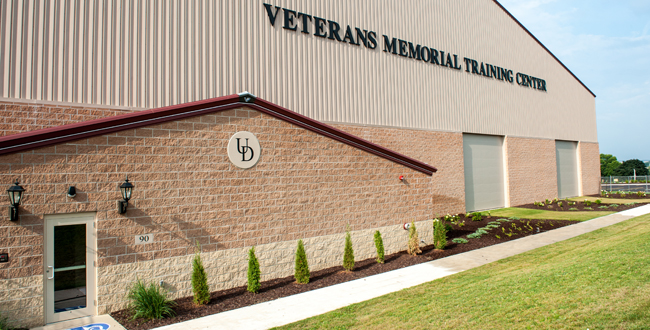 Veterans Memorial Training Center is a multi-purpose facility which benefits a wide array of athletics programs at the University of Dubuque. Completed in January of 2014, the facility is nearly 40,000 square feet with a 180 ft. by 210 ft. Mondo Synthetic Turf playing surface that simulates the feel and performance of real grass. In addition, there is 1,200 square feet of office and storage space.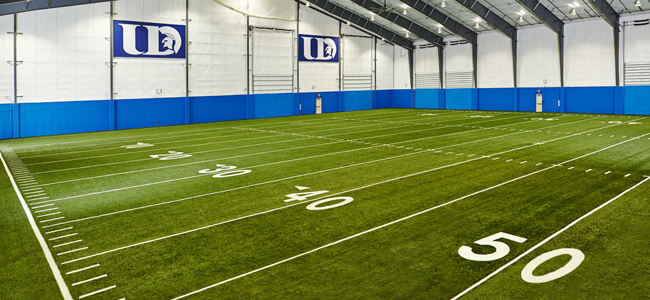 Veterans Memorial is located south of the Chlapaty Recreation and Wellness Center and adjacent to the baseball field within the Hans A. Chlapaty Outdoor Sports Complex. The facility also plays host to in-season and off-season workouts for numerous Spartans sports programs and for intramural-recreational sports during times of inclement weather.