A Message From the Office of Student Life
---
Welcome to the University of Dubuque!
The staff in the Student Life Department are committed to working in partnership with all students to ensure that your college experience is both rewarding and positive. The University strives to provide a learning environment that is supportive yet challenging, and we ask each and every one of you to become productive, responsible, and engaged members of this community. The University of Dubuque has a host of resources available to help you reach your educational and personal goals, but in order for this partnership to work, we need you to ask for help and seek us out when you are in need.
The Office of Student Life will be:
Reasonably accessible to all students
Open and inviting
Responsive to student concerns
Fair and compassionate, while holding students accountable to the UD Mission and Student Success Commitment.
Within the Student Life Department, we operate with two interactive offices: Student Formation and Student Engagement & Services. Student Formation (including Residence Life) is located on the second floor of Peters Commons, just above the Jack & Barbara Smeltzer Cafeteria, while Student Engagement & Services is located on the third floor of the Heritage Center in the Susan McGill Smith Suite. To learn more about the many services offered through the Student Life Department, please stop in or check out any of the Student Life offices on the UD portal.
We wish you great success at the University of Dubuque.
Student Life Dean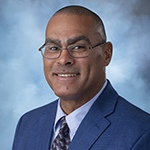 Nelson Edmonds
Vice President of Student Engagement and Intercollegiate Athletics
Phone: 563.589.3867 Email: NEdmonds@dbq.edu Department: Athletics
BIO / CREDENTIALS
MS, University of Wisconsin - Whitewater
BS, University of Wisconsin - Whitewater
After a national search, the University of Dubuque has announced that Nelson Edmonds, who currently serves as Dean of Student Engagement and Services, will become Vice President of Student Engagement and Intercollegiate Athletics. Edmonds will succeed Dan Runkle, who served as Director of Athletics for nearly 20 years. Runkle will begin his new role in the Office of Advancement on July 1, 2022.
"I am blessed and honored to continue to serve our Mission and the Spartan Family in this expanded role, stated Edmonds. I am thankful for the leadership and support of President Bullock and our Board of Trustees, and look forward to the opportunity to work with our students, our faculty and staff, our alumni, and our community partners by further engaging the many meaningful educational experiences that happen at UD."
"As the search committee worked its way through the national search process, and as we identified opportunities and challenges facing our intercollegiate athletic program and our University, it became increasingly clear to me that our ideal candidate was already a valued member of our team," according to Jeffrey Bullock, President of the University. "We had a talented group of finalists, any one of which would have done a good job for us. However, as an established leader and a trusted colleague, I believe that Nelson has the ability to make a bigger impact even more quickly, and to build upon the significant achievements of outgoing Athletic Director, Dan Runkle."
Edmonds joined UD in 2018 as the Dean of Student Engagement and Services. He led the Office of Student Life which houses the offices of Vocation, Career Services, and Community Engagement, Multicultural Student Engagement, Student Activities, First Year Experience, International Student Services and Study Abroad. He is a member of the President's Cabinet and was a volunteer coach on the Spartans football team.
Edmonds attended the United States Naval Academy, Northern Michigan University, and graduated from the University of Wisconsin-Whitewater with a Bachelor of Science in English and a Master of Science in Curriculum and Instruction. He is currently working on his EdD.
He previously coached at the University of Wisconsin-Whitewater for nearly 20 years. His duties during this time included coaching running backs and offensive line, and serving as special teams coordinator. During his time at UW-Whitewater, he was part of 11 conference championship teams, and six teams who played for a national championship-winning four. Edmonds coached 28 all-conference players, 10 all-American players, seven of the Top-ten career rushing leaders, and one Gagliardi trophy winner during his time at UW-W. Recently, Edmonds coached Dwayne Allen Jr., Maurece Herrion, and Kordell Stillmunkes to All-Conference accolades for UD.
The Spartans are coming off one of their most successful seasons in school history with American Rivers Conference titles in women's golf, men's soccer, men's basketball, softball, men's outdoor track and field, and in the Midwest Lacrosse Conference, a men's lacrosse championship. UD finished the Marjorie Giles Women's All-Sports Trophy in third place with 45 points. The Spartans earned a third-place finish in the Elmer Hertel Men's All-Sports Trophy with 49.4 points. With all 19 American Rivers Conference Championships decided, UD finished third overall with 14 points in 2021-22.
He is married to Amy Edmonds, who serves as the University's Vice President for Operations. They have two daughters, Alisandra and Matiana.