2020 Park-Clean-A-Thon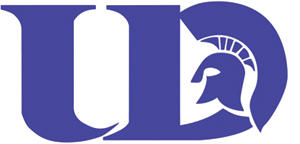 Please take this opportunity to help maintain Dubuque's beautiful parks and support the University of Dubuque Spartan Athletic programs. UD student-athletes will be providing a community service to the Dubuque area by cleaning parks from October 16 to October 18.

Each of the University of Dubuque's 22 sports will take the time to pull weeds, pick up trash, paint, etc., to teach community service through donation of time and energy and to promote the City of Dubuque's 'Go Green' theme. All money raised through our efforts will go to support the athletic programs at UD.
Your support of the Park-Clean-A-Thon will strengthen our athletic programs and help us reach our goal of becoming American Rivers Conference Champions.
Yes! I would like to help support this year's Park-Clean-A-Thon: