Heritage Center
The Heritage Center is central to the University of Dubuque campus, providing a multitude of venues to serve students, faculty, staff, and the public. Art by Osmosis is the overarching theme of the building, inviting people of all walks to happen upon Art in its myriad forms, intentionally and accidentally, as they visit the center for their work, study, recreation, and entertainment.
---
---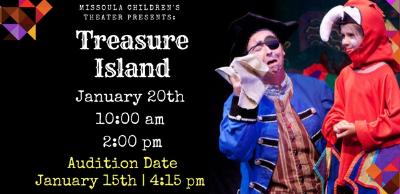 AUDITION NOTICE IN DUBUQUE FOR AGES K-12!
Missoula Children's Theatre presents Treasure Island
Registration will be in the lobby of Heritage Center starting at 3:30 p.m. on January 15th, 2018.
Group Auditions will start at 4:15 p.m.
Rehearsals occur January 15-19 from 4:15 p.m. to 8:45 p.m.
Show times are January 20th from 10:00 a.m. to 2:00 p.m.
--- Treasure Island Auditions ---
---
Connect with the Heritage Center on Social Media!
---
---