Advancement Staff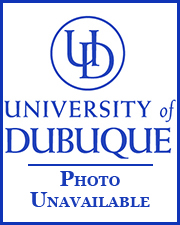 Melissa Baker
Coordinator of Advancement Operations
Office Phone:
563.589.3158
E-mail
:
MBaker@dbq.edu
Office Location:
364A Peter and Susan Smith Welcome Center
---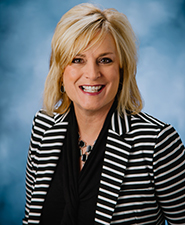 Beth Burgmeier
Data and Gift Processing Specialist
Office Phone:
563.589.3574
E-mail
:
BBurgmeier@dbq.edu
Office Location:
364J Peter and Susan Smith Welcome Center
---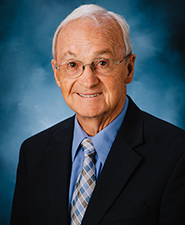 Jon Davison
Senior Counsel - Advancement
BS, University of Dubuque '61
MA, Michigan State University
Office Phone:
563.589.3302
E-mail
:
JDavison@dbq.edu
Office Location:
364G Peter and Susan Smith Welcome Center
Fax:
563.589.3425
Biography - Click Here
Jon Davison (C'61), retired as Clarke's head basketball and men's golf coach and returned home to the University of Dubuque in 2007.

Davison will be entering his 46th season in the collegiate ranks as he coaches the men's golf program for the Spartans.

In 2015, the Spartans placed third at the IIAC Championships and were led by All-IIAC performer and third-place individual finisher Josh Schuberg (297, +12).

In 2014, Davison was named Iowa Conference (IIAC) Men's Golf Coach of the Year for the second time after guiding the Spartans to their first IIAC title since 1975 thanks to a 7-stroke victory. Davison also won IIAC Coach of the Year in 1975. The 2014 team title featured IIAC Medalist Eric Wolfe, who won the individual title by 11 strokes to capture the IIAC Men's Golfer of the Year honor. Wolfe's 72-hole score of 288 was the second-lowest 72-hole IIAC championship total in history. The Spartans placed 29th at the 2014 NCAA Championships in Greensboro, N.C.

Davison also spends time re-connecting with Dubuque Alumni as special projects coordinator for the development office.

Davison, a native of Aledo, Ill., has spent nearly 50 years in the coaching and teaching profession. He started his collegiate coaching career at his alma mater in 1966. Davison logged over 300 wins in 27 seasons as head basketball coach at UD. His squads posted an overall won-loss record of 371-320 and had four 20-plus win seasons.

During the 1980's, Davison's squads dominated the Iowa Conference, compiling the best won-loss record over that 10-year period. His 1986, 1988, and 1990 squads won the Iowa Conference championship. The Spartans qualified for the NCAA Division III tournament in 1981, 1986, 1988, and 1990.

Davison was named Iowa Conference Coach of the Year five times: 1986, 1988 and 1990 in basketball and 1975 and 2014 in men's golf. In 1990, he was awarded the Paul Maaske Award as Iowa's Small College Coach of the Year. He coached eight basketball Conference Players of the Year at UD and one in men's golf.

Davison served as director of athletics, head men's basketball coach (27 years), head golf coach (15 years), head track coach (6 years), head tennis coach (3 years), head cross country coach (10 years), head baseball coach (1 year), assistant football coach (8 years), associate professor of physical education and department chairman (20 years) at UD at various times from 1966 to 1993.

Davison lettered in four sports at the UD, where he garnered four letters in both football and track, two in basketball, and one in baseball.

After a three-year hiatus from collegiate coaching, Davison joined Clarke's coaching staff in 1996. He guided his 2005-06 squad to a 17-10 mark and its first Northern Illinois - Iowa Conference championship. Clarke finished 11-1 overall in league play. The Crusaders' championship season came on the heels of a 20-7 campaign in 2004-05.

Davison guided Clarke's men's golf program to seven straight Northern Illinois - Iowa Conference championships from 1999 to 2005. Davison was named the conference Coach of the Year in 1998-99, 1999-2000, 2001-02, 2002-03 and 2003-04. He was named the 2004-05 NIIC Co-Coach of the Year.

Davison met his wife, Nita, while a student at UD, and two of their children received their degrees from the institution.
---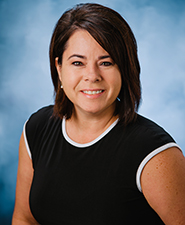 Angela Heidenreich
Director of Annual Fund
Office Phone:
563.589.3351
E-mail
:
AHeidenreich@dbq.edu
Office Location:
364L Peter and Susan Smith Welcome Center
---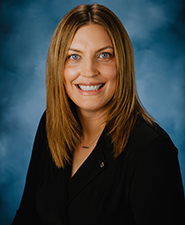 Melissa Hemesath
Vice President for Advancement
Office Phone:
563.589.3620
E-mail
:
MHemesath@dbq.edu
Office Location:
364C Peter and Susan Smith Welcome Center
Fax:
563.589.3617
---
Sandy Hockenberry
Development Officer
Office Phone:
563.589.3621
E-mail
:
SHockenberry@dbq.edu
Office Location:
364H Peter and Susan Smith Welcome Center
Fax:
563.589.3617
---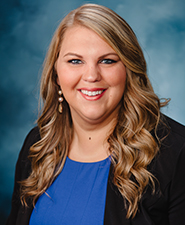 Katie Kraus
Director for Alumni Engagement
Office Phone:
563.589.3161
E-mail
:
KKraus@dbq.edu
Office Location:
364E Peter and Susan Smith Welcome Center
Fax:
563.589.3617
---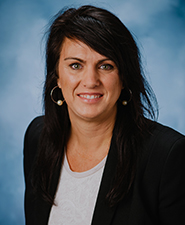 Roberta Lanning
Director of Prospect Research
Office Phone:
563.589.3809
E-mail
:
RLanning@dbq.edu
Office Location:
364M Peter and Susan Smith Welcome Center
---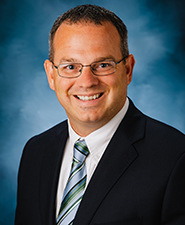 Scott Rima
Development Officer
Office Phone:
563.589.3160
E-mail
:
SRima@dbq.edu
Office Location:
364D Peter and Susan Smith Welcome Center
Fax:
563.589.3617
---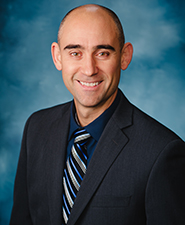 Mike Rohner
Director of Advancement Services
Office Phone:
563.589.3116
E-mail
:
MRohner@dbq.edu
Office Location:
364B Peter and Susan Smith Welcome Center
---
Mary Beth Theis
Development Officer
Office Phone:
563.589.3220
E-mail
:
MTheis@dbq.edu
Office Location:
364I Peter and Susan Smith Welcome Center
Fax:
563.589.3617
---