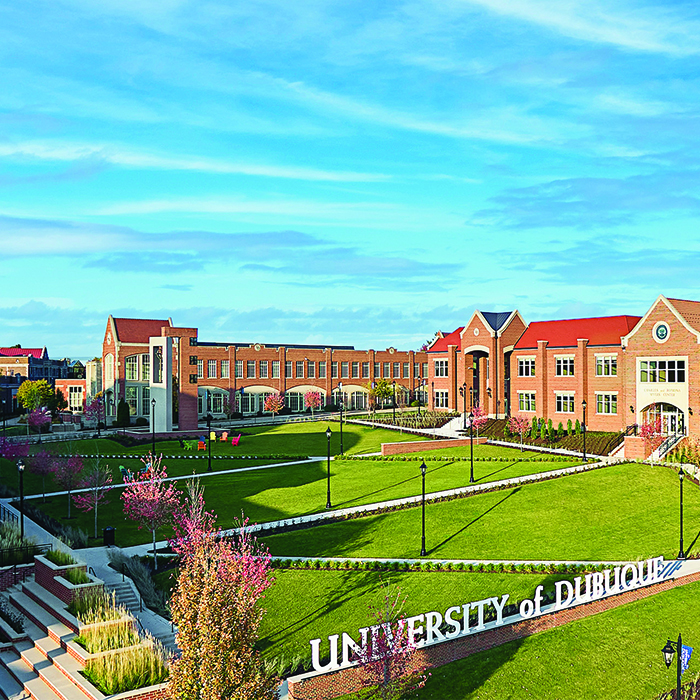 Announcement of Presidential Search
After a remarkable 25-year tenure of President Jeffrey F. Bullock, UD's longest serving president, the University of Dubuque (UD) announces the search for its 12th president and invites applications from exceptional candidates to lead one of the most physically and programmatically changed colleges in the Midwest.
UD's next president will join a committed community of higher education leaders who remain focused on the Mission of shaping lives of exeptional ability, worth, and purpose. This community has helped to transform a college through sustained enrollments and record fund raising, and has guided UD through what has been, and continues to be, one of most challenging epochs in the history of higher education.
For additional information, please review the Presidential Prospectus brochure.
Applications, Nominations, and Expressions of Interest
Mr. Larry Ladd and Dr. Sally Mason, representing AGB Search, will be assisting the University of Dubuque Presidential Search Committee. Prospective nominators or potential candidates are encouraged to contact Mr. Ladd (larry.ladd@agbsearch.com) or Dr. Mason (sally.mason@agbsearch.com) directly by email prior to submitting materials.
All application materials should be submitted through the AGB Search portal system accessible via this link.
Questions regarding the application process should be directed to UDpresident@agbsearch.com.