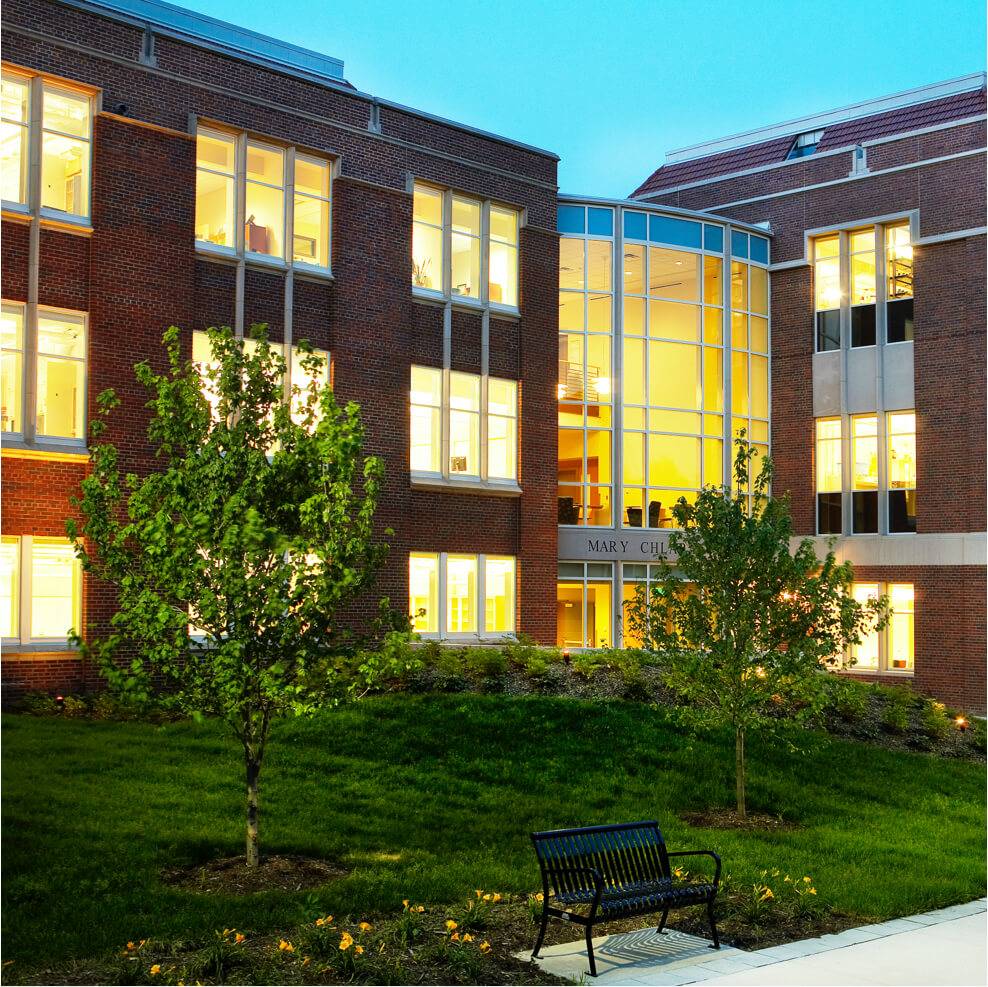 Safety & Security

Your safety is our priority.
Create a report
Emergency & Non-Emergency Contacts
When a situation arises, do not hesitate to reach out for help. For your added security, emergency phones are located throughout campus.
Important Phone Numbers
Escort & Shuttle Services
If needed, you can request a personal safety escort at any time. Please call 589.3333 to request an escort.
Severe Weather
Please take a moment to familiarize yourself with information on protocols for weather related delays and cancellations.
Campus Protocols and Preparation
Office of Safety & Security
Smith Hall, Room 112, at 2205 Grace Street
Regular Office Hours: 7:00 a.m. to 5:00 p.m. Monday through Friday
Phone: 563.589.3333
If after-hours aid is needed, use the red phone located on the wall outside of the Office of Safety and Security. The officer on duty will assist you.
Sexual Assault Support Services
We are committed to promoting awareness and prevention of sexual assault on our campus through regular training for our faculty, staff, and students. When an assault is reported, we support victims through free medical tests, confidential counseling, and other services.
Fire Safety & Prevention
We have rules in place to help prevent fires in our residence halls and other facilities. As with any building, you should familiarize yourself with fire safety routes and procedures so that you're prepared in the unlikely event of a fire.
Fires & Fire Alarms
If you hear a fire alarm, leave the building immediately. If you witness a fire, pull a fire alarm and exit the building. Fire alarms are located on each floor of every residence hall near the exits.
Escaping a Fire
If the door to your room feels hot, do not open it. Stay calm, seal the cracks around the door with clothing to prevent smoke from entering the room, and exit through the window. If exiting through the window is unsafe, open the window, yell, and wave a sheet to attract attention.
If the door is cool, open it and proceed to the nearest exit immediately. Do not try to save possessions. Doing so could cost you your life. Close doors behind you to limit the spread of fire and smoke. If there is smoke in the hall, stay low near the floor where the air is freshest. A wet cloth over your mouth and nose will also help you to breathe. Never use elevators during a fire.
Safety Drills
Safety drills in residence halls are conducted once each semester.
False Alarms
Causing a false alarm is a crime. False alarms endanger building occupants and firefighters. They can also cause some residents to become nonchalant, failing to leave during a real emergency. Students identified as being responsible for intentionally causing a false alarm will face the minimum of automatic suspension and be subjected to criminal prosecution. Remember, if you live in a residence hall, you are responsible for the actions of your guests.
Fire Safety Reminders
The University has a strict no smoking policy that prohibits smoking within 25 feet of a campus building.
Do not allow trash to accumulate in your room or corridors.
The use of candles or any similar items is prohibited in residence halls.
Do not overload electrical outlets or use prohibited appliances.
Remember to unplug appliances that generate heat such as irons, hair curling irons, etc.
Never run extension cords under rugs or plug heavy cords into smaller extension cords.
Holiday decorations can be dangerous, so use with extreme caution.
If you burn a meal or snack, open a window to let the smoke out.
Do not tamper with smoke detectors or fire alarm horns.
Do not wedge open corridor or stairwell doors; they can control the spread of fire.
The University does not tolerate horseplay with fire extinguishers and safety equipment.
Fire-Fighting Equipment & Alarms
Fire-fighting equipment and alarms are placed in the residential facilities for your protection. Any student setting fires, tampering with/misusing fire-fighting equipment such as extinguishers or smoke detectors is subject to disciplinary action and/or prosecution under Iowa Statutes which includes a minimum $250.00 fine.
We're Always Here to Serve You
The Office of Safety and Security is the policy enforcement authority on the University of Dubuque campus. Our mission is to promote and maintain a safe and secure campus environment 24 hours a day, 365 days a year. This applies to UD students, faculty, staff, and visitors, as well as the protection of University property.
As part of our efforts, University Security Officers provide a regular program of prevention services including conducting routine patrols, responding to calls for assistance, serving as security escorts, and providing information on safety and crime prevention. Our Security Officers are authorized to enforce campus policies and issue parking citations, as well as provide specialized security for UD events. When needed, they will work with local law enforcement to exchange information and assist in incidents involving the University community.
Although not certified law enforcement officers, Security Officers do receive training on campus safety as well as basic first aid/CPR. They also receive continual in-house training to upgrade and professionalize their skills.