UD for Kids
UD for Kids is an enrichment opportunity concluding its 24th year for gifted and talented students in the tri-state area. Students demonstrating advanced abilities in the areas of academic, leadership, creativity, visual, and performing arts are NOMINATED TO ATTEND UD for Kids.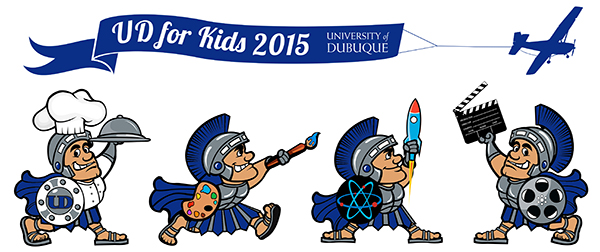 ‌‌

It has been a very successful summer at UD for Kids 2015! We are so glad you joined us for our 24th year!
Special thanks to our generous donor, Rainbo Oil Company / Kwik Stop /Dairy Queen /Fazoli's, for Dilly Bars on Thursdays!
This is my last year as UD for Kids Coordinator, because we are moving to the beautiful Cedar Valley area for my new position as Principal at Sacred Heart in Waterloo. Please watch the website for upcoming announcements: new coordinator, registration details, and dates for next summer.
Have a wonderful rest of the summer!
Cheryl A. Werner
---
Please direct questions to UD for Kids Assistant Rhonda Dyer at rdyer@dbq.edu