UD for Kids
UD for Kids is an enrichment opportunity going into its 25th year for gifted and talented students in the tri-state area. Students demonstrating advanced abilities in the areas of academic, leadership, creativity, visual, and performing arts are NOMINATED TO ATTEND UD for Kids.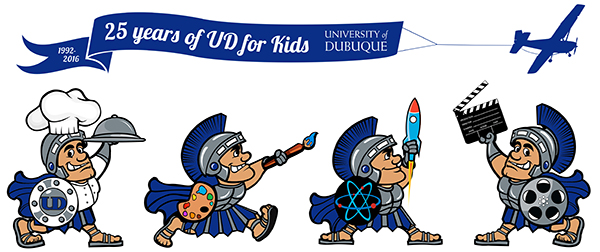 Week 1: Current First and Second Grade (June 20-24)
Week 2: Current Third and Fourth Grade (June 27-July 1)
Week 3: Current Fifth, Sixth, and Seventh Grade (July 11-15)
REGISTRATION IS NOW CLOSED FOR THIS SUMMER
---
Feel free to call or e-mail with any questions.
Thanks and I look forward to having you join us this summer.
Chad Biermeier
563.589.3590
cbiermeier@dbq.edu
---
Please direct questions to UD for Kids Assistant Rhonda Dyer at rdyer@dbq.edu