MSPAS - Preceptor Overview
University of Dubuque Preceptors "PA" it forward
Clinical preceptors are vital in the educational experience of future PAs.
University of Dubuque Physician Assistant Program clinical preceptors are integral to the professional development of our students, sharing their expertise through facilitation of quality hands-on clinical experiences and patient interactions.
Precepting is a community and professional service which positively impacts the delivery of optimal healthcare.
All of our students will complete core rotations in the following:
Family Medicine, Internal Medicine, Women's Health, Pediatrics, Emergency Medicine, General Surgery, Psychiatry/Behavioral Health, and Rural Medicine, as well as three selective clinical rotations.
Student participation in patient care outside of traditional scheduling (call, overnights, and weekends) and clinical outreach in alternative settings is encouraged!


---
Ready to PA it forward?
Please invest in the education of tomorrow's Physician Assistants by mentoring our dedicated students with your knowledge and expertise!
Contact us at PAClinical@dbq.edu or 563.589.3662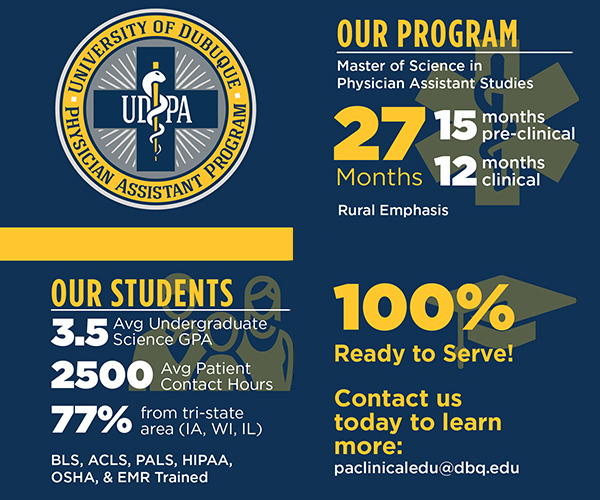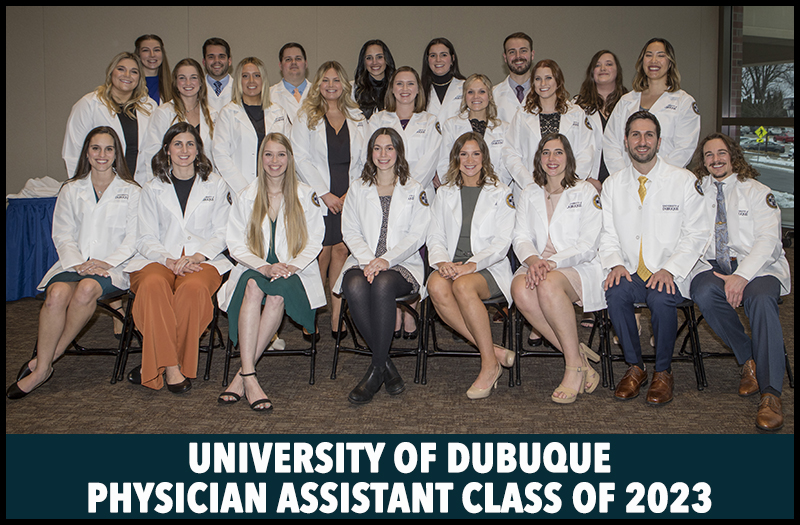 MSPAS - Preceptor Resources