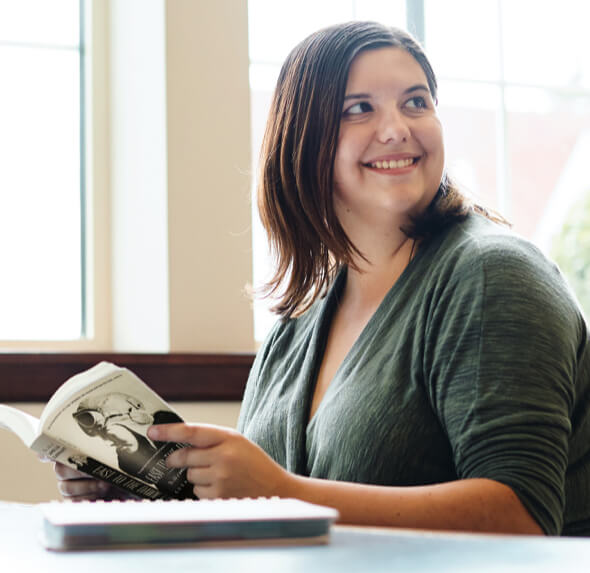 Graduate Programs

Find the advanced degree that is right for you!
The University of Dubuque has developed quality master's programs that feature an applied orientation designed to prepare you for advancement in your field. You will be taught by both University of Dubuque faculty as well as subject-matter experts who are currently in the work world.
Graduate Degrees Offered:
Online Graduate Degrees Offered:
---
If you are interested in focused courses in a specific field of study, consider starting out in one of our certificate programs. Each certificate program is comprised of four courses. The four courses are a subset of one of our degree programs. After completing a certificate program, you may elect to continue on to complete a full degree. The option is yours. We offer certificate programs in the following areas:
Certificate in Aviation Leadership
Certificate in Diversity and Inclusion Leadership
Certificate in Sport Management
For more information on Graduate programs and/or Certificate programs, contact the Office of Graduate Studies at GradStudies@dbq.edu or 563.589.3664.
Resources