Being prepared for an interview will help you stand out to employers. We are here to help you feel more confident and prepared for an upcoming interview. Our professional staff and the helpful resources available to you will be part of the foundation of a successful interview. These include:
Mock interviews serve as a practice interview with valuable feedback that you can use in future settings.
Simulated interview experience with feedback from the staff
Downloadable guides on preparing for interviews
Access to "Career Advice" for sample interview questions and tips for making a big impact during your interview
Access to Career Insider as your one stop shop to prepare for the internship/job search, as well as the interview process. Register for an account using your UD email address
Access to the Vocation and Civic Engagement Service Moodle page with additional helpful resources regarding interview skill development. The Moodle page is found within your 'My Course Listing'.
Let's Get Started
Office of Vocation and Civic Engagement Services
Ground Floor, Peters Commons
2000 University Avenue
Dubuque, Iowa 52001
Team
Ellen Carr
Director of Vocation, Career Services, and Community Engagement
Phone: 563.589.3167 Email: ECarr@dbq.edu Department: Student Life Office: Ground Floor, Peters Commons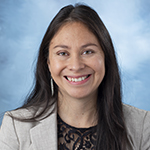 Marie Maguina Heller
Assistant Director of Vocation & Civic Engagement Services
Phone: 563.589.3633 Email: MMaguinaHeller@dbq.edu Department: Student Life Office: Ground Floor, Peters Commons