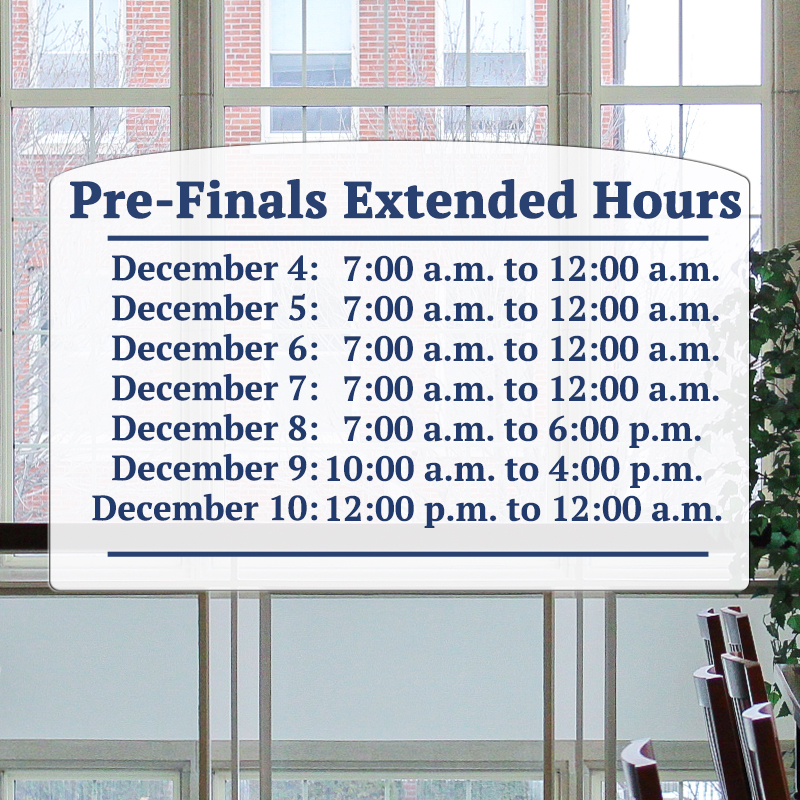 Pre-Finals Extended Hours
December 4 - 10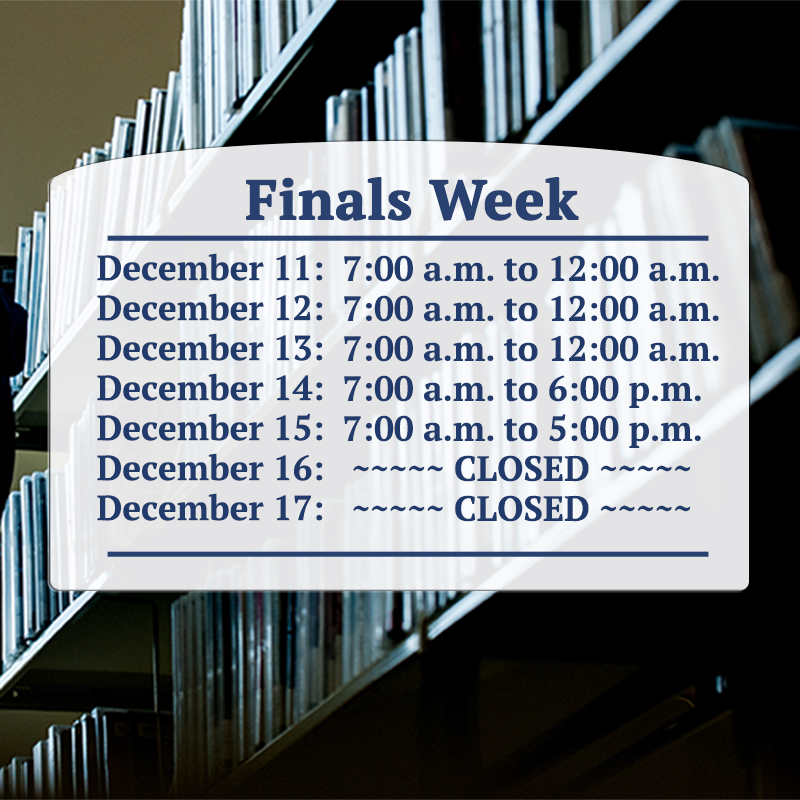 Finals Week Hours
December 11 - 17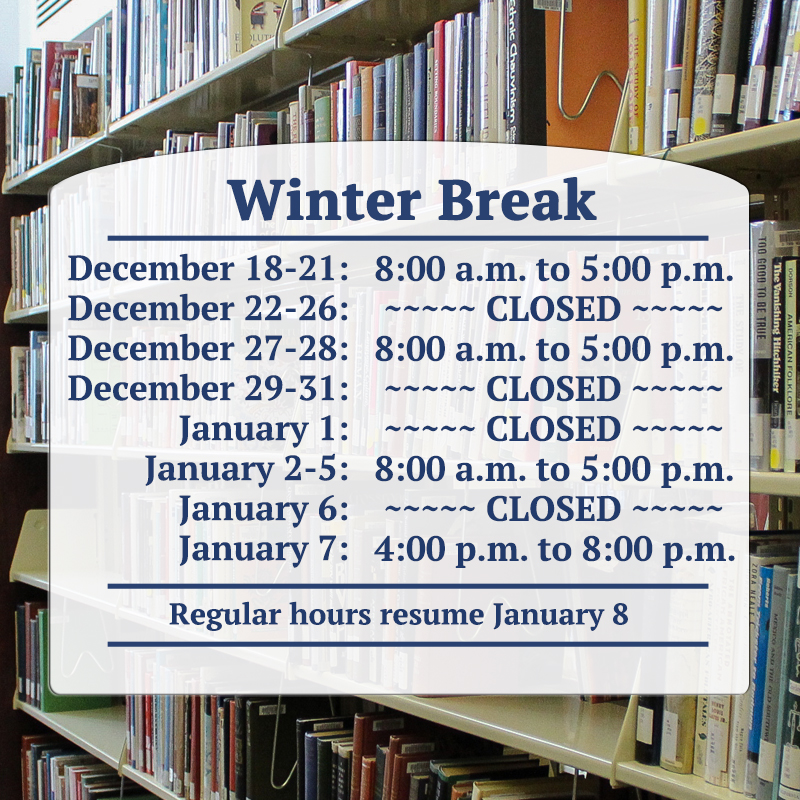 Winter Break Hours
December 18 - January 7
---
Circulation and Reserves: 563.589.3100
Reference Desk: 563.589.3770
Interlibrary Loan: 563.589.3559
Acquisitions: 563.589.3596
Director's Office: 563.589.3215
Office Fax: 563.589.3722
---
Address:
2000 University Ave.
Dubuque, IA 52001
Directions:
The Charles C. Myers Library is located on Grace Street between Algona Street and McCormick Street.
The entrance to the library is located on the west-facing side of the building, across from the Heritage Center.
Directions to Campus | Campus Map
Please contact the library at 563.589.3100 if you need additional instructions.
---
Mission Statement
The Charles C. Myers Library staff connects students to resources they need to become educated, life-long learners. The Library is also a cultural center with a welcoming learning environment.
Meet the Library Staff