A Christmas Carol, performed by Perseverance Productions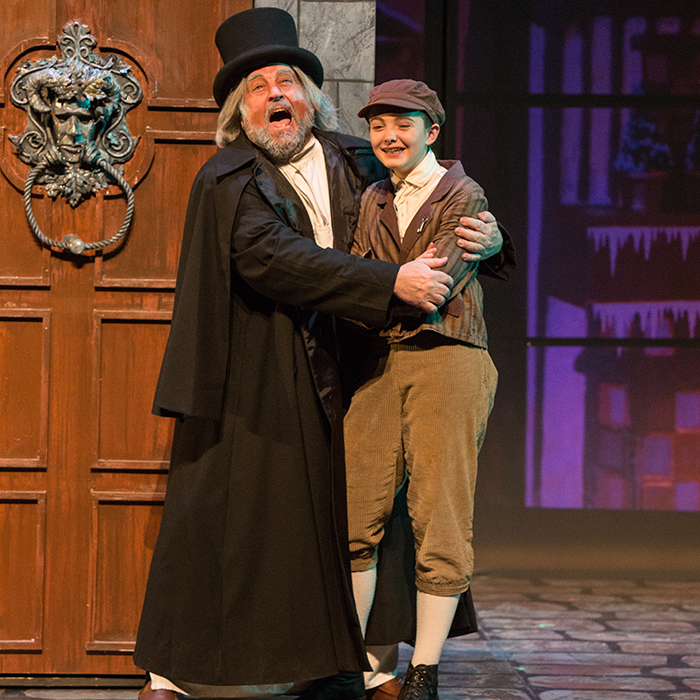 Nebraska Theatre Caravan recently made the decision to cancel its annual national tour of Charles Dickens' A Christmas Carol due to lingering concerns with the COVID-19 pandemic. This production was scheduled to play the University of Dubuque on Tuesday, December 6, 2022, as part of the 10th annual Live at Heritage Center Performing Arts Series.
In its place, Heritage Center is pleased to announce it will host a stop on Perseverance Productions' seventh national tour of A Christmas Carol at 7:30 p.m. Monday, December 5, 2022. Adapted and directed by Clayton Phillips and based on the novel by Charles Dickens, this adaptation of the ever-popular classic fills the stage with a cast of 16 professional actors, lush costumes, stunning sets and puppetry, song and dance, a heavy dose of humor, and a timeless message. Phillips' award-winning directorial credits include directing Kiss of the Spider Woman, Cabaret, and Chicago.