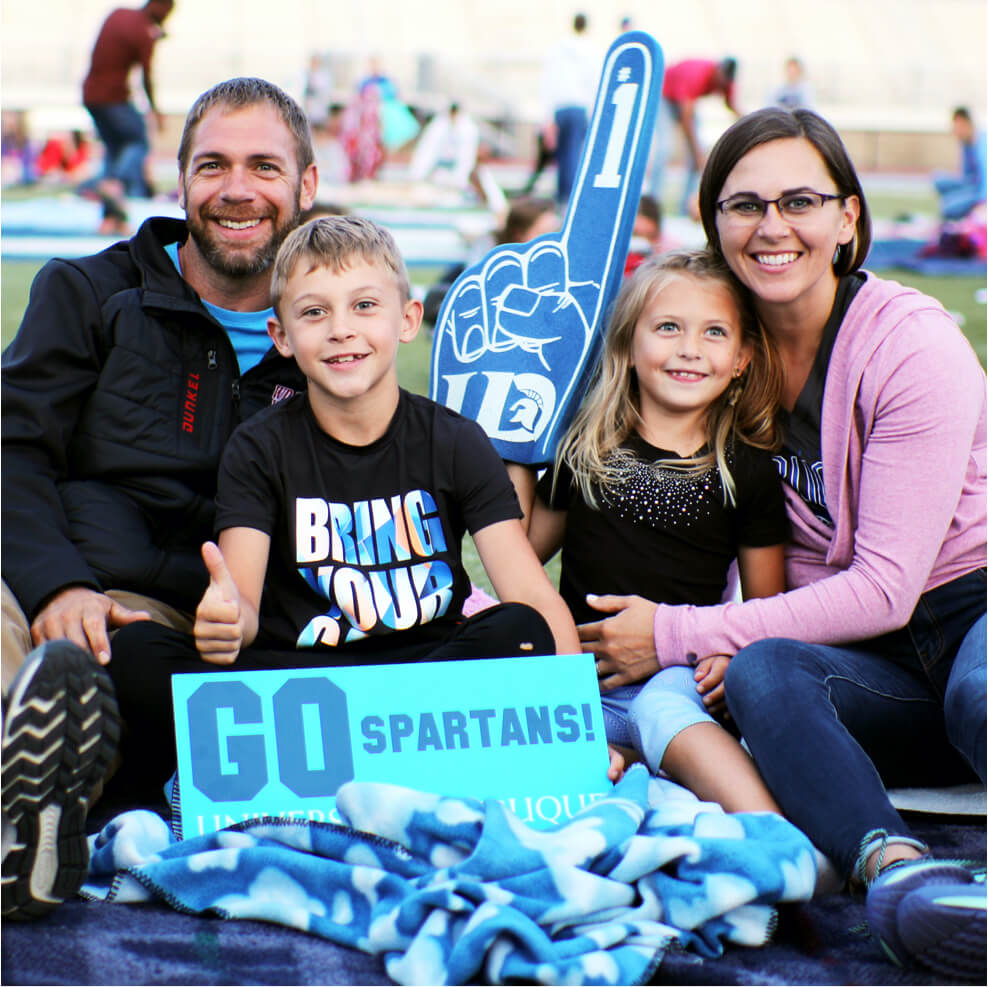 Alumni

You'll always be a Spartan.
UD Alumni Keep our Mission Strong
Your UD college experience continues long after you graduate. We love to hear what our graduates are doing. We encourage you to stay connected to the school and build your social and professional network through our alumni-focused social channels and events. You can also support current students and show your Spartan pride by investing in UD. Wherever life takes you, you will always be part of the UD family.
Stay Connected
We're helping you keep in touch with your fellow Spartans no matter where they are in the world.
Opportunities to Connect
See Photos
It's easy to browse photos from our memorable alumni events and order prints for your own albums.
Alumni Photo Orders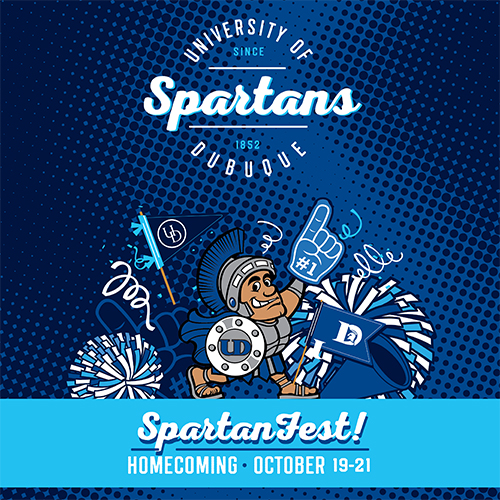 Homecoming 2023
Mark your calendar for October 19 -21. For all Homecoming details, including schedule of events, virtual opportunities, and hotel accommodations, click the button below!
Homecoming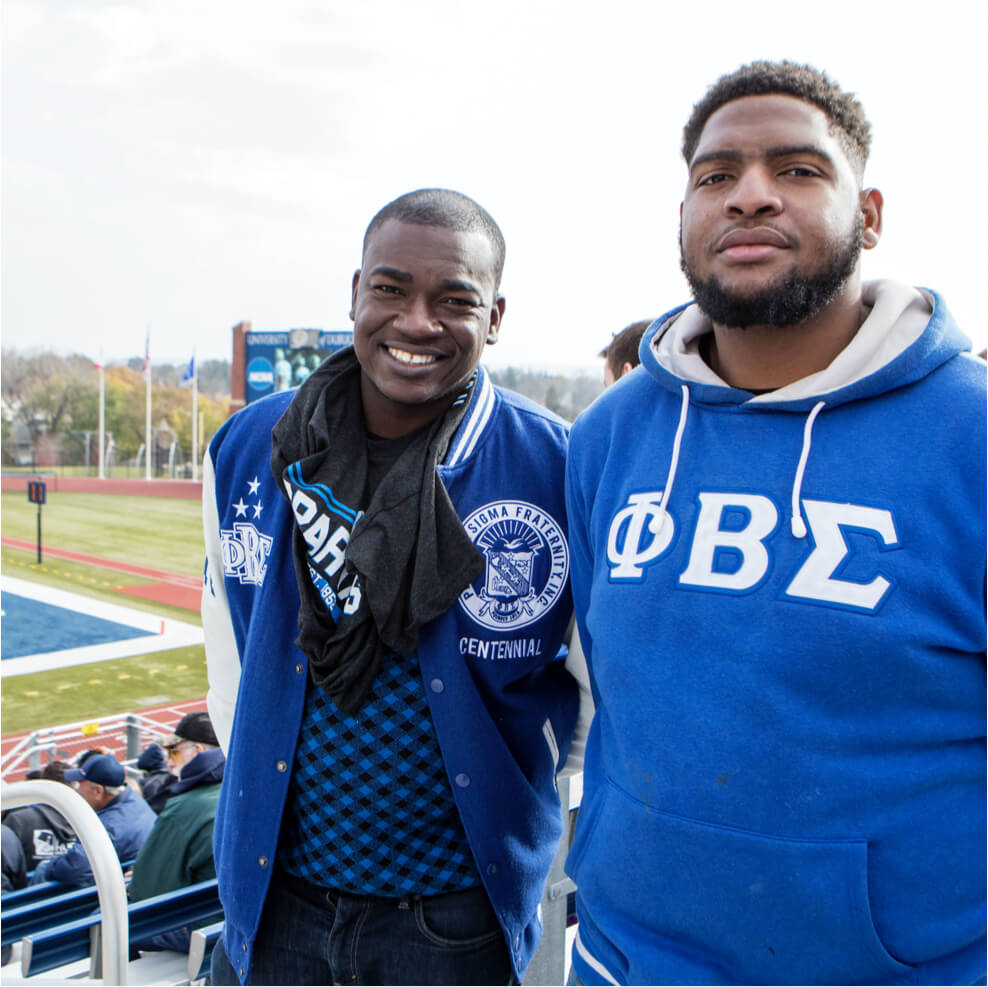 Give to UD
Help UD continue to thrive for years to come. Your gift helps with financial support for students and campus improvements.
Giving to UD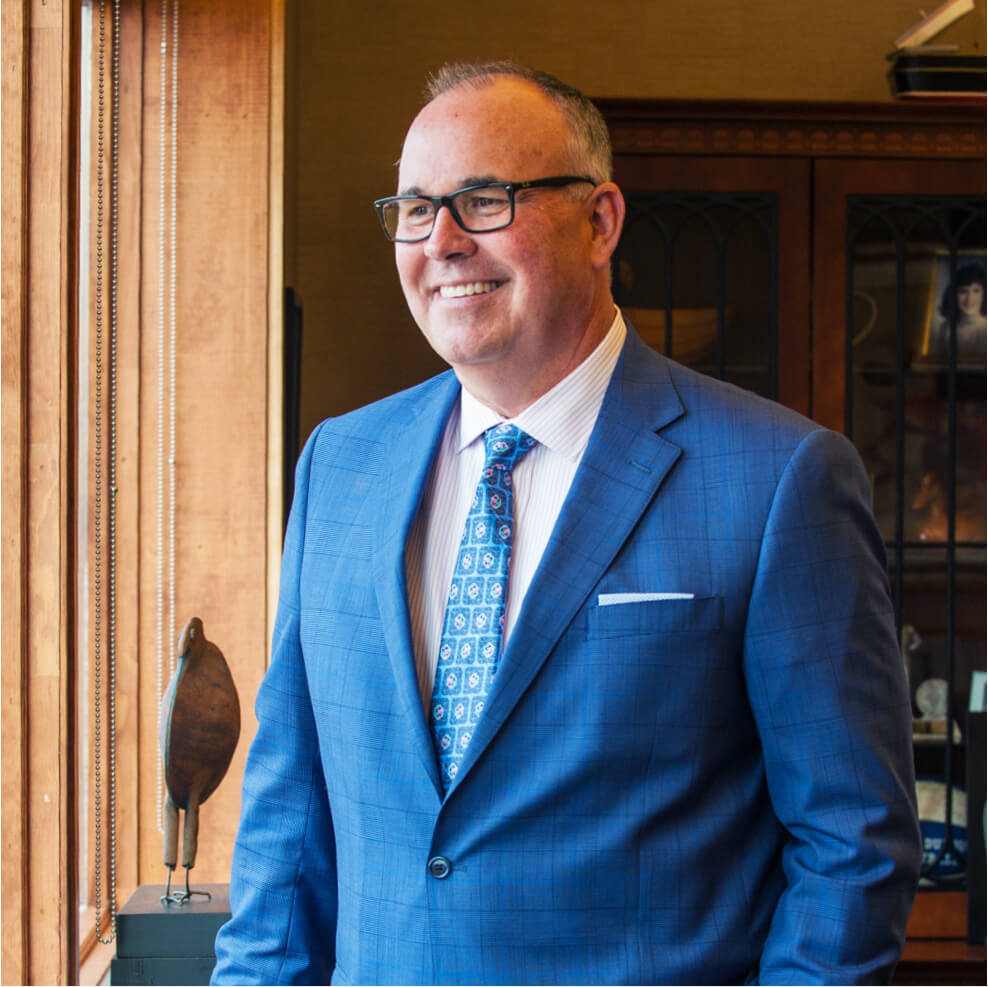 UD Talks
From entertainment to updates, we invite you to stay connected to our campus and community through UD Talks.
View UD Talks
Volunteer Opportunities
From mentorship to internships, committee roles to referrals, there are many ways you can volunteer your time and talent as a UD alum.
Alumni Honors
Let's honor our peers. Take a moment to see award recipients and nominate a fellow Spartan for special recognition.
A Note from the Director for Alumni Engagement
Welcome Home, Spartan Nation!
On behalf of the University of Dubuque Alumni Association, I want to say "welcome home." As an alumna of UD, I want you to know that it is an honor to be working for you, my fellow alumni.
This is Spartan Nation, online! This site is designed to keep you informed of alumni news and events, and it is a great way for you to keep in touch with your alma mater and UD Alumni family that extends across the nation and around the globe. We are excited to share the latest University of Dubuque happenings and provide a place for our valued alumni to stay connected, no matter where you are. As an alumnus/alumna, you became part of a network of professionals and friends who support one another through life's journey.
The University of Dubuque strives to stay connected with our alumni and friends by sponsoring a variety of events to bring Spartans together on campus, across the country, and around the world. Our purpose is to stay connected with you, wherever you may be, and to provide the opportunity for alumni to gather and express their pride, gratitude, and Spartan Spirit.
There are several ways to stay connected: Check the calendar of events periodically to see if there are any events in your area; follow the University of Dubuque Alumni Association on Facebook and Twitter; give me a call at 563.589.3161 to schedule a tour of our ever-changing campus home; update your information and notify us of a big event such as a marriage, the birth of a child.
I look forward to the opportunity to welcome you back to your campus home!
Go Spartans!
Katie Kraus (C'11)
Director for Alumni Engagement