Arizona Alumni Event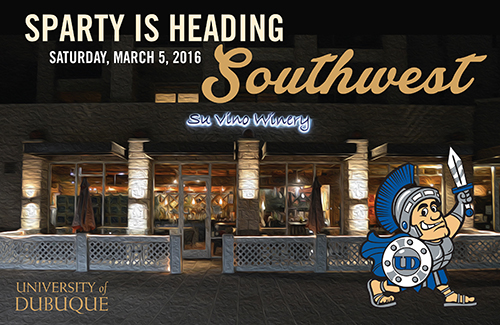 The Office of Alumni Engagement invites you to join President Jeffrey Bullock
at the Su Vino Winery for an evening of Spartan Fellowship.
Saturday, March 5, 2016
6:00 p.m. | Cocktails and Hors d'oeuvres
7:00 p.m. | University Update
7:30 p.m. | Wine Education & Custom Bottling
Experience- your own special bottle to take home!
Compliments of the Office for Alumni Engagement,
make plans to attend today.
RSVP by email to: UDadv.alumrsvp@dbq.edu
Please feel welcome to direct any questions to Katie Kraus, Director of Alumni Engagement, at 563.589.3161 or kkraus@dbq.edu
We hope you can join us!