Volleyball Lose to Knights
Oct 14, 2014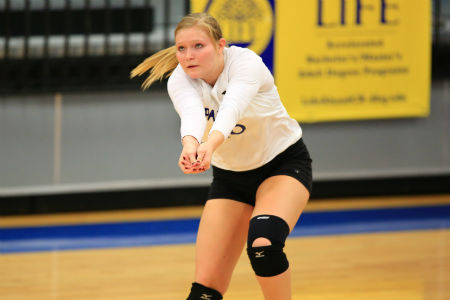 WAVERLY, Iowa - The University of Dubuque volleyball team lost three straight sets on Tuesday night as the host Wartburg Knights captured the match 3-0 with set scores 17-25, 20-15, 10-25. The Knights defense held the Spartans offense to a hitting percentage of .143 in the loss.
Klaudia Basierak led the Spartans with nine kills followed closely by Anna Runge who had eight kills. Hannah Zeiser finished the evenng with 24 set assists. Amanda Reetz had three service aces and 10 defensive digs to lead the team which ended with 50 digs. The Knights serving was on spot all evening as the Spartans committed 12 receiving errors.
The Spartans fell to 11-16 overall and 2-3 in the IIAC.