Atwater Retains National Shot Put Lead, Named IIAC POW
Apr 19, 2016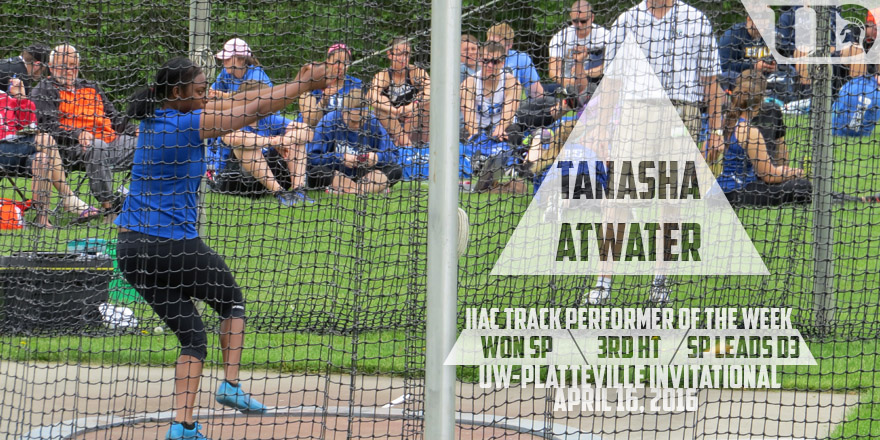 ATWATER'S COMPLETE RESULTS
Official IIAC Release
DUBUQUE, Iowa – Sophomore Tanasha Atwater continues her stellar season after being named to her fifth Iowa Conference Track Performer of the Week honor thanks to a new school record and national best shot put throw of 47-7.25/14.51m in winning last weekend's UW-Platteville Invitational.

Atwater posted her third straight shot put win to open the 2016 outdoor season and retains her national lead by 11". Her record setting toss bested her personal and school record set the week before by nearly a foot (11.75").

Atwater's also set a new personal best by nearly 10 feet in the hammer throw (50.10m/164-4) in a third-place showing. Her hammer throw mark ranks 18th nationally and is 2'-7" off of school record set by her current teammate.

The 2016 Indoor National Championship qualifier majors in Pre-Professional Health.

The Davenport, Ill. native and Co. host the UD Invitational this Saturday, April 23.