Spartan Women's Soccer Set to Host Camp on July 31
Jun 10, 2015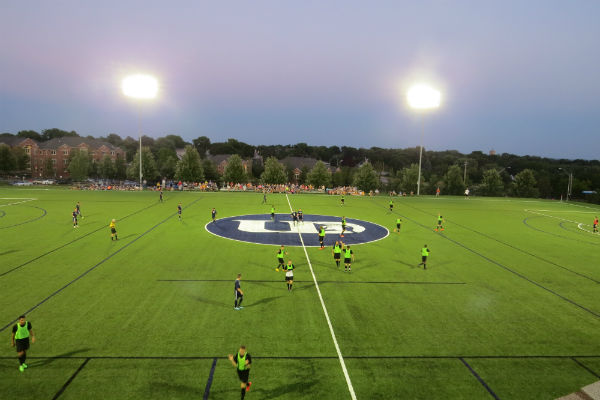 ‌
DUBUQUE, Iowa - The University of Dubuque women's soccer team is set to host their University of Dubuque ID Camp for all female high school players from 9:00 a.m. to 4:00 p.m. on July 31, 2015.
The camp will feature a campus tour of both academic and athletic facilities, an admissions and financial planning session, lunch at the beautiful Heritage Center, and camp instruction on newly turfed Oyen Field. The camp is geared towards female high school players who have an interest in attending and competing at a high level collegiate program like the University of Dubuque. Sessions will include collegiate instruction conducted by USSF licensed Spartan coaching staff members. It will be a great opportunity to explore skill level against other student-athletes amidst one of the NCAA Division III Midwest's best facilities.
Cost is $40, includes a camp t-shirt and lunch.

Tentative schedule (9:00 a.m. - 4:00 p.m. includes 2 options of same cost):
Option 1 (Full Day)
9:00am-10:00am - Opening session
10:00am-10:30am - Admissions and financial planning session
10:30am-12:00pm - Campus tour
12:00pm-1:00pm - Lunch at Heritage Center
1:00pm-1:15pm - Admission thank you
1:30pm-4:00pm - Soccer camp at Oyen Field

Option 2 (Only Camp)
1:30pm-4:00pm - Soccer camp at Oyen Field
For additional questions and Signup Forms please contact:
Jason Berna, head women's soccer coach, by phone at 563-589-5736 and email at JBerna@dbq.edu or Viktor Bergstrand, assistant women's coach, by phone at 563-589-3254 and email at VBergstrand@dbq.edu.