Third Time's a Charm: Atwater Takes Home Third IIAC POW Award
Feb 16, 2016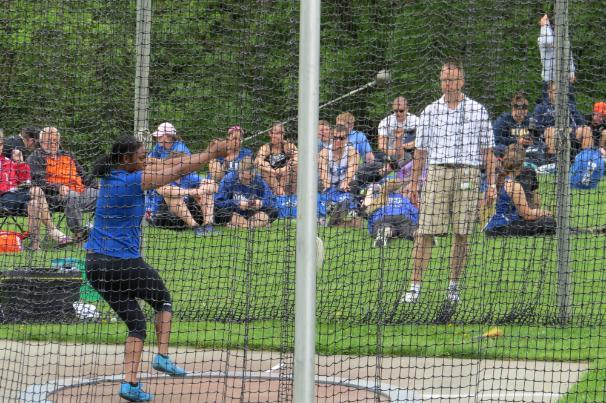 Sophomore Tanasha Atwater has set both the shot put and weight throw indoor school records this season.
Official IIAC Release
DUBUQUE, Iowa – Sophomore thrower Tanasha Atwater continues her stellar indoor track season after setting a new school record in the weight throw and winning both throwing events at the UW-Platteville Invitational on Saturday, February 13 en route to her third Iowa Conference female Track Performer of the Week award.
Atwater won her ninth and tenth individual events of the season after tossing a school record (by over three feet) in the weight throw (16.80m/55-1.5) and besting the UW-Platteville field by over four feet with a shot put mark of 13.35m/43-9.75.

The sophomore has won 10 of 12 throwing events she has entered this season, including five straight, and captured her third career Iowa Conference weekly award, all in the last five weeks. Atwater leads the Iowa Conference in both the shot put and weight throw and ranks eight nationally in the shot put and 14th overall in the weight throw.

The Davenport, Iowa native majors in Pre-Professional Health.